Our Advanced HR Webinars are part of our HR Business Partner Certificate, however you can now purchase them individually and watch them on demand. Once purchased then you receive a link to watch a recording of the webinar. You will also receive a set of handouts so that you can take notes. If you choose to then complete the HR BP Certificate, you can credit some of these webinars to that and then complete the full module with assignment.
You might also be interested in….
Association of People Professionals
Some of the Elephant team are on the Advisory Panels for APPNZ which is working to charter the HR, Payroll, Talent and Learning professions. If you'd like to see what APPNZ is about just click here.
Elephant News
Our newsletter is loved because we pack it with case law, quizzes & tips - but not too much. To get a copy click here.
Purchase - NZD
No time for long workshops?
Management Bites comes to the rescue with bite sized training!
Design Thinking and Agile
Introduced at the HR Game Changer Conference 2015, design thinking and agile are now being used by HR and payroll teams around the world. Find out what they are and how to use them.
Purchase - US
Purchase - UK
Purchase - AUS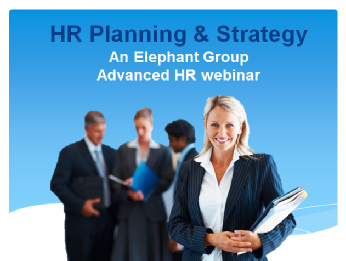 Complex ER Issues (NZ only)
This webinar covers using restraint of trades, conflicts of interest and IP clauses, dealing with unions and working through a Collective Bargaining process.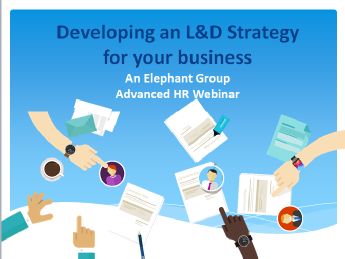 HRBP Certificate (NZ only)
Purchase - NZD
Purchase - US
Purchase - UK
Purchase - AUS
Transformational Workplaces
If you want to transform your company but want to hear about what companies around the world are doing to change why, where and how people work - this webinar is for you!