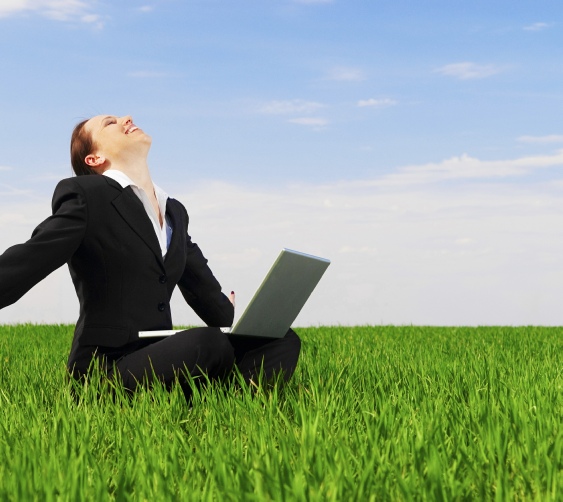 Our Facilitators
All of the Elephant team are HR & employment law experts as well as being engaging facilitators. We promise we won't lecture you!
Course Content
The workshop covers not just 13 pieces of legislation but also the key points around restructuring and disciplinary procedures. You'll cover:
Employment Relations Act - what clauses you need, how to deal with issues around casuals, part timers, fixed terms & contractors as well as Collective Bargaining, trial periods and flexible working.
Holidays Act - HR tools to deal with sick leave issues as well as provisions for annual, bereavement & public holidays.
Human Rights & Privacy Acts - scenario's to look at how the legislation really applies to your recruitment & HR processes.
Health & Safety Act - the 2016 changes and what you need to do to comply with legislation & provide a safe workplace.
The smaller Acts - Parental Leave, Minimum Wage, KiwiSaver, Juries Act, Wages Protection, Protected Disclosures, Criminal Record & ACC.
Dismissals and Restructuring - does the legislation and case law say are the steps you must take & clauses to be aware of.
You'll leave with a comprehensive (but not so long you'll never look at it again!) workbook that covers all the key points of the law as well as HR pointers on other policies and processes that link in.
Employment lawyers are able to see things as black and white - but in HR it doesn't work like that. We can't just give an opinion on what the legislation says and leave the decision to our client. For us, it's more complicated than that.
You have to build and maintain relationships with your managers and quoting the law at them often gets them offside or complicates an issue that they want a simple answer to.

You often end up helping them or working through that solution yourself so can't take a hands off approach.

You also have to apply legislation to many and varied situations where there isn't one right answer and find something that works for everyone. This often involves weighting up risks and figuring our possible consequences as well as the culture of the company and management skill level.
The bad news is that this means it's not just a question of learning the law – but it's also about learning what HR challenges each piece of legislation raises and different ways you can overcome these!
The good news is that Essential Employment Law teaches you both the legislation and case law, but also how to apply it as an HR professional. Because all of our facilitators are HR people who have to put it in place every day. And we all trained in employment law so know how to comply.
Next running
Auckland - Thursday 31 January 2019
Wellington - Thursday 21 February 2019
Auckland - Wednesday 3 April 2019
Pricing
Early bird (4 weeks before) $695 + GST
Full Price $895 + GST
Online version $995 + GST.
Workshop Timing: 9am - 5pm
Online workshops include 2 x 1 hour sessions, as well as watching on demand webinars
What people have said about attending:
"Lisa understood the differences that exist in both public/private sector. Was able to provide good advice and info about fixed term contracts, Holidays Act & Privacy Act"
"For me the whole day was useful to embed my knowledge – it was an excellent refresher course."
"Learning about justifications re some of the case law – good to know why a decision was made, course was awesome thank you"
"A fantastic course overall. The fact that I came away with some essential knowledge relating to fixed terms contracts and trial periods (amongst everything else!) meant I could come into work and confidently make a few changes to our IEA's the next day."
"It is a lot of information, but I feel really well informed"
"Thank you, I feel better able to talk with my managers and give advice more clearly and back up with good rationale. I really liked how Nikki gave us good examples on how to phrase your advice to your manager without getting them off-side".
"This was excellent, I feel like I understand the basics a lot better".
"The seminar was interactive and although professional, was still quite a relaxed environment. The Elephant team really know their stuff and are happy to answer every little niggling question I had during the breaks."
Who should attend?
The following people have found real value in attending Essential Employment Law:
HR people who are new to New Zealand

Office Managers or administrators with HR responsibilities

HR Advisors or Managers who want a refresher on employment law

Managers who want to be able to answer questions from their team about employment legislation
How the on-line workshop works
We also run an online workshop for those who can't make it to Auckland or Wellington. This includes watching on demand webinars on the different pieces of legislation, completing some quizzes and case studies and then attending two 1 hour online sessions. These are interactive, and mean you still get to discuss, share and ask questions. You'll get sent a copy of the workbook to make notes in as you work through the session. All you'll then need is a quiet room, an Internet connection, computer and headphones or phone. It's as close to being there in person as we can make it!
Aaron McIntosh has over 20 years experience in HR, L&D, Capability, Health & Safety and management roles with extensive experience developing Health and Safety procedures. He has worked with companies as diverse as McDonalds, MBIE, Fastway Couriers, Craggy Range and ESITO. He joined Elephant in 2015 and facilitates our Employment Law workshop and is a Management Bites facilitator. Aaron receives excellent feedback as he able to share real life examples of how to apply legislation.
Nikki Peck has over 20 years of generalist HR experience working in diverse sectors such as health, engineering, utilities, retail and not-for-profit. Nikki has a Post Graduate Diploma in Human Resources from The University of Auckland and joined Elephant in 2012 as an HR Consultant and facilitator. She always receives great feedback from managers and HR people for making any workshop she runs interesting, entertaining and extremely useful - sharing practical real life examples and answering curly questions.
Book to attend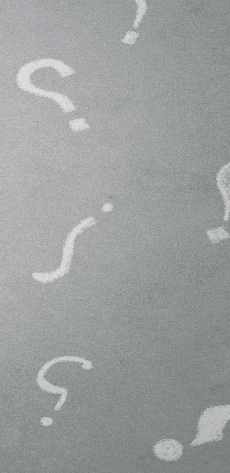 Essential Employment Law
Our popular one day workshop covers 13 pieces of employment legislation
and HOW to apply it in the workplace.
Not only that-
you'll have some fun learning!
Auckland | London | San Francisco

Elephant News
Our newsletter is loved because we pack it with case law, quizzes & tips - but not too much.
Management Bites
Off the shelf workshops and videos based on the bestselling book. Buy & run yourself, or hire one of our team.