New Ideas to Deliver HR Excellence
HR teams are often being asked to do more, yet with less resource and less budget. What are the new tools and techniques that HR can utilise to increase how they deliver? How can they use transformational culture models, new thinking and reinvented processes to engage with managers, increase productivity and create HR excellence?
The 2018 HR Advisors Conference in Wellington explored the changing landscape of employment relations, how to move HR to being about human relationships, how to use transformational business culture intiatives, be an authentic HR leader and use new tools like design thinking to be an HR team of the future.

9.45
Being an Authentic HR Leader
You can demonstrate HR leadership right from the start of your HR career. Managers who see leadership from their HR team are far more likely to see you as a coach and listen to your advice. This session covers how you can develop your HR Leadership.
Presented by Dan Parkman and Beth Bundy, GM HR's at Open Polytechnic & AUT
12.30
Trends in Employment Law issues
The Labour Inspectorate visit many NZ businesses and see the issues that are occuring. In this session you'll hear the trends in employment law issues and find out what happens when a Labour Inspector comes calling.
Presented by Vanessa Webb, Labour Inspector, MBIE
1.15
Workplaces of the future
Our afternoon session explores how you make HR into being about Human Relationships, what HR needs to consider about the gig economy and what transformational workplaces are doing that employees love.
Presented by Carol Brown, RoleWorks and Cambel Fisher, enableHR
1.30
Using resilience to build capability and productivity.
Working in HR can be stressful and cause anxiety. Hear how you can build your own resilience and use this to enhance your what and how you deliver HR.
Presented by Kathryn Jackson, Executive Coach, CareerBalance
11.00
Remuneration and Bonuses
There are a number of legal issues around remuneration processes and paying bonuses. This session will cover legislation and case law and some case studies from real companies.
Presenter to be confirmed.
3.15
HR Operations Think Tank
Time to distill idea, discuss challenges and set an action plan for the future.
Nikki Peck, HR Business Partner, Elephant Group
Nikki Peck has over 19 years of generalist HR experience working in diverse sectors such as health, engineering, utilities, retail and not-for-profit. She is currently the Head of HR at an architectural company in Auckland.
Nikki has a Post Graduate Diploma in Human Resources from The University of Auckland and regularly runs Elephant Essential Employment Law workshop and other HR training.
She always shares practical tools and techniques, and how HR professionals can overcome the challenges that working in the grey areas can create. Nikki joined Elephant in 2012 and will be MC of the Conference.
Beth Bundy, Group People and OD Director, AUT
Beth's career in HR spans almost two decades. Since moving to NZ 14 years ago, she has held executive roles across a range of industries in the wider public sector including: tertiary education, utilities, health and local government. Through this experience she has identified she derives sense of meaning in her work from working for organisations whose underlying purpose is to contribute to the development of New Zealand society. So much so, that she is currently studying for the Executive Masters of Public Administration through the Australian & New Zealand School of Government.
She is most comfortable when challenging the status quo and being a disruptive influence in working practices and at AUT has literally taken down the walls to change the culture.
Dan Parkman, Executive Director HR, Open Polytechnic of New Zealand
Dan joined Open Polytechnic in June 2017, bringing with him a wealth of experience in human resource management in New Zealand and overseas.
Dan has spent the last two decades in human resources, beginning his career in the United Kingdom before making the move to New Zealand in 2014.
Prior to joining Open Polytechnic Dan was Human Resources Manager at Toi Ohomai Institute of Technology in the Bay of Plenty.
He has also held roles with UK-based companies The Delta Group, Visteon UK and the London Underground.
Dan has a BA (Hons) in classical civilisations from the University of Warwick and a PGDip in human resource management from Teesside University.



Jordan Boyle, Employment Lawyer, Dyhrberg Drayton
Jordan joined Dyhrberg Drayton Employment Law in 2016, coming from a boutique employment law firm where he practiced as a solicitor, advising clients on all manners of employment law.
Jordan advises employers and employees on a range of employment law matters including personal grievances, Privacy Act requests, performance management, disciplinary and restructuring processes, and reviewing and drafting employment agreements and policies.
Jordan has experience in representing clients in mediation, as junior counsel in the Employment Relations Authority, the Employment Court and the Court of Appeal and as sole counsel in the District Court.
Kathryn Jackson,
Executive Coach and Author, CareerBalance
Kathryn Jackson is an Executive Coach and business book author, specialising in working with managers and leaders to design and create personal career success – and helping them to understand how to support their team in achieving the same.
She is an experienced 'People Professional' with 20 years in the corporate and coaching environment including roles in HR, recruitment and consulting with Andersen's, the Royal Bank of Scotland and Bank of Scotland.
Her coaching approach is highly pragmatic and tailored to the personal learning styles and the goal (or goals) of her clients. She can support coaching programmes with appropriate workplace resources if required, eg DISC profile, Belbin Team Type, Myers Briggs, 360-degree feedback.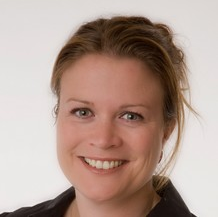 Angela Evans, Campbell Fisher, Nikki Peck, Jordan Boyle and Kathryn Jackson were all great presenters, knew their material and were engaging. There was also discussion within the room for their sections.
Loved the case studies used by the presenters, helped us to see the topic in action.
Beth was incredible - very inspiring, down to earth and motivating.
Loved it! being new to HR I found it really helpful. Nikki is amazing.
There were a range of speakers that were great to listen to and get their insights. It was interesting seeing views from HR Professionals and Employment Lawyers as they offer different perspectives on the topics.
Thank you to our fabulous sponsors
enable HR is a dynamic HR software solutions for your business. Discover why over 8,000 business use enable HR by clicking here!
RoleWorks is the first digital employee feedback platform that lets you see what's really happening in roles across your organisation and visual maps it for you.
Find out more by clicking here!
11.45
The changing Employment Law landscape
With changing legislation and case law, it can be difficult keeping up with employment law. In this session you'll hear essential law changes and case law to keep you up to date on the changing landscape.
Presented by Angela Evans, Senior Associate, LHB
3.15
Dealing with difficult disciplinary and dismissals
You don't really want to practice running a disciplinary process or dismissal on a real employee. In this session you'll get to have a go at having actual meetings, writing letters and deciding on the outcome. You'll also hear about the difficult issues that can happen and practical ways to deal with them.
Presented by Nikki Peck, HR Consultant, Elephant Group
9.00
Parental Leave and the Holidays Act
For both HR and Payroll professionals, ensuring that you comply with the new regulations around Parental leave and the Holidays Act can be confusing and complicated. This session will update you on recent changes and case law to ensure you are applying these correctly.
Presented by Jordan Riley and Bronwyn Heenan, Employment Lawyers, Dyhrberg Drayton and Simpson Grierson
2.30
HR Tool of the Future: Design Thinking
We finish the conference by taking you through how you can use Design Thinking principles to change how design and deliver your HR processes.
Presenter to be confirmed.
I believe this is a good opportunity for HR Advisors to come together because speak the same language.
The conference provided refreshers in many areas for me and some good points to come away with to check re legislation.

Vanessa Webb, Labour Inspector, Ministry of Business, Innovation & Employment
Vanessa started her career in Human Resources in the Government sector.
In 2016 she moved into a Labour Inspector role with the Ministry of Business, Innovation and Employment.
Labour Inspectors make sure that workplaces meet at least the minimum standards and requirements of employment law.
Vanessa has been involved in many investigations since then and will be sharing what a Labour Inspector does, what a visit can involve and what the trends are that employers aren't getting right.
Bronwyn Heenan,
Senior Associate,
SimpsonGrierson
Bronwyn is a senior associate in the firm's employment law group in the Wellington office. She has significant experience in all aspects of employment law with particular expertise in disciplinary and termination matters (including conducting investigations), change management processes, drafting employment agreements and policies, and health and safety.
Bronwyn regularly attends mediations and represents clients in the Employment Relations Authority, the Employment Court and District Court. Bronwyn acts for clients in the public and private sectors as well as Local Government.
Carol Brown,
Chief Executive,
RoleWorks
Carol is the founder and CEO of RoleWorks. She has an extensive track record in New Zealand and off-shore as a thought leader and specialist in future focussed HR strategies. She is also considered one of New Zealand's foremost diversity experts, and has built up an international practice in this field.
Over the past 30 years, Carol has applied her experience as both a practitioner and a consultant in organisations across industry. She combines her deep understanding of market trends and employee engagement, with the changing needs of agile organisations and brings the two together to provide smart technology and consulting solutions, that solve real problems and give organisations a competitive edge.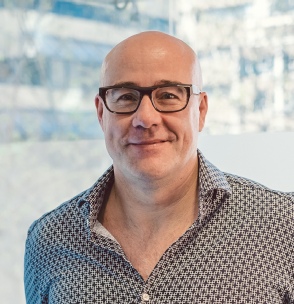 Campbell Fisher,
Executive Chair,
enableHR
Campbell has over 25 years' experience in providing ASX 100 private companies and public-sector clients with high-level strategic advice. He is the only lawyer in Australia to be an accredited specialist in employment and industrial law in both New South Wales and Victoria.
Campbell is highly regarded by the legal and business communities not only because of his expertise in workplace relations law, but also for his innovative approach to delivering legal services. His clients value his creativity as a business strategist, his incisiveness as a lawyer, and his extensive experience of working in a broad range of industries.


Networking over morning tea!
Dan Parkman talks about how to be an Authentic HR Leader
Angela Evans, Employment Law Partner at LangtonHudsonButcher presents each year on key legislation changes
Vanessa Webb from the Labour Inspectorate shares what's happening in NZ workplaces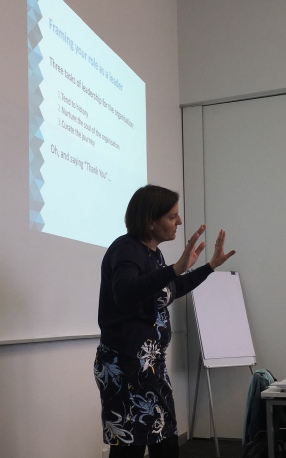 Campbell Fisher from enableHR shared how the gig economy will affect work in the future
Beth Bundy from AUT shared her career story and learnings on being a leader
You can't beat Wellington on a good day. What an amazing view from the conference room!
Matt Harrop from Simpson Grierson kicks off day 2 talking about Parental leave legislation
Kathryn Jackson from Careerbalance, shared how to build your resilience for dealing with HR and payroll challenges. Her new book is now available for purchase through Routledge.
Angela Evans is brilliant - at our level and just love Nikki Peck - sooooo good. Really enjoyed Kathryn Jackson as well. Their personality and delivery - they know their topic
Find out about the 2019 conference
Subscribe to Elephant News
Auckland | London | San Francisco