Workshop Details
There is a lot of training available on the technical, legislative parts of HR. But the more challenging part can be working in the grey areas and developing your 'soft' skills (although there's nothing soft about it).
The HR Advisors Master Class covers the areas that you have to learn face to face and that aren't regularly discussed and will give you the skills and knowledge to be an HR superstar!
As well as the content, you'll learn from our fantastic facilitators, who all have a wealth of HR experience and were hand picked as people who will share practical tools and techniques with you and answer your questions with practical and real solutions.
Workshop Dates & Pricing
April/May
Auckland: Wednesday 14 April 2021
Wellington: Wednesday 12 May 2021
September/October
Auckland: Wednesday 22 September 2021
Wellington: Wednesday 20 October 2021
Early Bird (4 weeks before): $395
Full price: $495
Register to attend
9am Introductions
9.15am Developing Your Skills
In this first session you will cover:
Understanding the different HR Advisory responsibilities, skills and challenges that can occur

Ways to grow your skills on the job

How to build credibility with managers while still learning

Using social media to build yourself, your learning and your network and use this as an HR tool
10.45am MORNING TEA
11.15am Employment Law and Advising Managers
As an HR Advisor you often need to provide quick and accurate HR support to your people managers. This session covers:
Keeping compliant with legislation (1 hour). This is an update from Angela Evans, Employment Law Partner at LangtonHudsonButcher. Angela will cover recent legislation changes and case law that you need to know, and we will discuss how you can keep up to date on these.

Deep dive into some specific employment law cases with a discussion of what you could do to keep your company compliant

Advising managers through poor performance and warnings (30 mins). How do you make sure they are following the process correctly?
1.15pm LUNCH
2pm Delivering great HR
In this session you'll cover the following:
3.30pm AFTERNOON TEA
4pm HR Leadership
To finish the day you'll hear from an inspiring HR leader about their career path and what learnings they have to share with you about how you can become a great HR Advisor. (45 mins)
4.45pm Action planning session - you'll now work through what actions you can take from the workshop.
5pm FINISH
Nikki Peck has over 20 years of generalist HR experience working in diverse sectors such as health, engineering, utilities, retail and not-for-profit. Nikki has a Post Graduate Diploma in HR from The University of Auckland with her experience, has a focus on finding useful and practical solutions to problems..
She always receives fantastic feedback from managers and HR people for making any workshop she runs interesting, entertaining and extremely useful - sharing practical real life examples and answering curly questions.
Angela Evans has wide commercial and litigation experience across a range of matters including fair trading, regulatory and advertising law, as well as general commercial law issues. This gives her a broad perspective on how employment law fits with the wider commercial issues facing an organisation.
Angela has presented regularly at our Payroll Game Changer and HR Advisors Conferences - and always receives outstanding ratings on the usefulness of her sessions.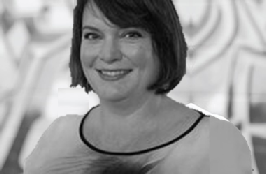 Wendy Li is an experienced workplace practitioner with over 15 years' experience in employment law and employment relations. She has held leadership roles in both private practice and public sector organisations in the area of employment and industrial relations.
Wendy has practiced employment law in NZ and Australia as well as undertaking work in the United States and France. She has led bargaining teams in a large employer organisation, in negotiations with multiple unions.
We also have a range of inspiring HR leaders who will present at each master class!
What people say about our training:
"For me the whole day was useful to embed my knowledge – it was an excellent course."
"Learning about justifications re some of the case law – good to know why a decision was made, course was awesome thank you"
"A fantastic course overall. The fact that I came away with some essential knowledge relating to fixed terms contracts and trial periods (amongst everything else!) meant I could come into work and confidently make a few changes to our IEA's the next day."
"The seminar was interactive and although professional, was still quite a relaxed environment. The Elephant team really know their stuff and are happy to answer every little niggling question I had during the breaks."
"I enjoyed the real life examples of what could happen, the different ways people can react and strategies to work with that".
"Great case studies. The presenters were willing to answer questions and give examples. They involved the group and kept everyone on course."
Workshop Dates & Pricing
April/May
Auckland: Wednesday 14 April 2021
Wellington: Wednesday 12 May 2021
September/October
Auckland: Wednesday 22 September 2021
Wellington: Wednesday 20 October 2021
Early Bird (4 weeks before): $395
Full price: $495
Register to attend
You may also be interested in:
Info Sheet