Solving your HR challenges
We've had different themes over the years but every year it's the discussions about how to overcome the challenges of being in an HR Advisory role that attendees say are the most useful.
In 2019 we took on your feedback and had more think tanks and discussions about how to solve issues. We didn't have hundreds of presenters - instead we spent time really going into different areas so you have - so you leave with real solutions!

Angela Evans: Great insights and honesty. Outstanding way to describe the law - Made it very clear to understand and interpret. Loved having the chance to ask questions about anything. I came away with a lot of actions to improve our processes.
What did people say about the 2019 conferences?
Angela Evans gave great legal perspectives and I found her presentation quite refreshing, funny and definitely useful! Mel Roswell was amazing, I found this applicable both personally and also from an HR/work perspective. Nikki was great throughout!
It was great - Perfect mix of time. I got a lot of value out of hearing what others do and then following up with them at lunchtime or over a Friday morning coffee.
I liked the group table work and then moving into a different group for Change Management. I think this was balanced well. I made some connections and was able to relax around the people I met.
It was great - a good variety to keep me engaged and a good refresh on some things I had forgotten. I liked Angela's legislation overview.
I enjoyed all of the speakers but I would say in particular Mel Rowsell (I ordered her book that night), she was very insightful and relatable, really got me thinking about the way I respond to situations.
My first conference I had a great time. Though the facilitation was awesome and what I really liked that even though it was called HR Advisors there were also a lot of Coordinator and Administrators there and I got to connect with them and gain advise discuss our roles etc.
I think it was great to see that other people share similar challenges, and so a level of empathy exists. I definitely enjoyed Angela Evans' session the most, but am probably biased due to personal learning interests. I would describe the conference as suitable for budding HR Advisors/Associate HR Advisors, or for HR Advisors with less exposure to ER challenges. This conference was definitely suited for the generalists who touch a bit of everything on a daily basis.
Your HR Career: Esther Fou from UCOL discussed her HR career and her tips and techniques for developing your HR skills
Staying Compliant with Legislation: Angela Evans updated us on recentl employment law changes and how to stay compliant
Case Law Cluster: Next we deep dived into 3 recent employment law cases that have some key learnings for HR and discussed the wrong and rights.
HR Innovation Laboratory: After lunch we tried a little experiment to get innovative! Each Laboratory involved watching a presentations with new ideas, then having a case study and activity to complete to solve the HR challenge. How creative can your team be? What did the company really do? Holidays Act Remediation: There have been a number of companies recently issued with remediation notices. What happens when the Labour Inspectorate audit you? What does remediation involve? Helen Franklin from EY covered how this works.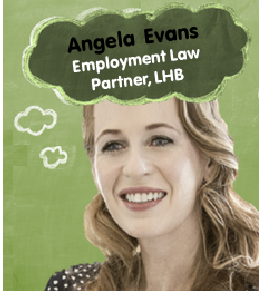 The HR Advisors Conference in 2019 ran in Auckland in February and in Wellington in September.
Auckland | London | San Francisco
Nikki was amazing, she really set the vibe for the conference, I really enjoyed her energy. The employment law part was super useful, for those of us without formal qualifications, we just grab information as we go along and it was reassuring and interesting to talk in a large group setting and understand what others are struggling with and their understanding of the legislation.
Very good! Super interesting and loved hearing everyones HR journey stories.
Shift Left: Shift Left is a strategy commonly used in the world of information technology services, its focus is on finding and resolving errors and defects early in the development process. Kevin Murphy from Datacom explained the concept.
Dealing with Difficult Managers: If you do have difficult managers, Nikk Peck from the Elephant team covered some practical techniques to use to get them onside, engage them and work with them.
Your HR Challenges Solution Session: We spent time discussing the e HR challenges you have, and what solutions there are to these so that you can leave with real answers.
HR in the Fourth Age: Mel Rowsell from Wisdom at Work talked about how you use can use collaboration and agile thinking to take your HR leadership into the future.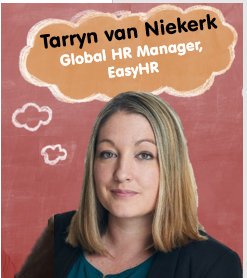 Read about previous conferences
Elephant HR qualifications