Conference Agenda: AUCKLAND
Solving your HR challenges
We've had different themes over the years but every year it's the discussions about how to overcome the challenges of being in an HR Advisory role that attendees say are the most useful.
So for 2019 we're taking onboard feedback and having more think tanks and discussions about how to solve issues - so you leave with real solutions!
Wellington tickets will be available from 1 May 2019.
Day 1: Thursday 14 February 2019
1.45
Providing great HR advice under pressure:
How can you deliver great HR when there are so many pressures on you? What are the chellenges of being an HR advisor? How can move to being proactive rather than reactive?
Presented by Kylie Mouat and Nicki Raffills from Eight73Consulting.

Angela Evans is brilliant - at our level and I just love Nikki Peck - sooooo good. Really enjoyed Kathryn Jackson as well. Their personality and delivery - they know their topic!
What did people say about the 2018 conferences?
Loved the case studies used by the presenters, helped us to see the topic in action.
I believe this is a good opportunity for HR Advisors to come together because speak the same language.
The speakers were great and each one very diverse in what they were presenting. They all bought something great to the sessions and the speakers i rated highly gave me key areas to take away and concentrate on or use in the future.
I really enjoyed the conference. It was pitched at the right level for where I am at in my career and has given me lots of food for thought. The workshops were a good opportunity to practice in a "safe" environment before getting thrown to the sharks :) It was a good networking opportunity to get to know others in my chosen career field who are at a similar level to me. The venue is a bit tired, but having good relevant content outweighs a venue in my opinion, and having it out of the CBD is great because there's plenty of parking, it's easier to get to and from (less traffic) and it means the cost of the conference is kept more reasonable so it's more likely employers will be happy to sponsor attendance.
As someone who is new to the generalist HR industry it was fantastic - good, broad overview of HR and current topics
I found the conference very interesting and insightful as this is the true start of my HR career (previously google helped me out!!) I enjoyed the overall atmosphere - very real speakers and accessible to ask questions after their talk also. They all seemed very approachable and keen to share their knowledge. I would describe the conference as a great motivation kick into the HR field and also a good size group to create network connections. I hope to come along to another conference in the next few years.
The conference was a great experience. I liked meeting new people in the industry. the presenters were easy to understand. The pace was great.
Ticket Details
Wellington tickets will be available from 1 May 2019 along with full details of the Wellington conference.
Out of town ticket - add an extra $245 for one nights accommodation and breakfast. Purchase 2 tickets for 2 nights accommodation.
Venue: Surrey Hotel in Grey Lynn.
There is free parking at the venue.
Terms and Conditions
The HR Advisors Conference is run by Elephant Group. Elephant Group reserves the right to amend the conference at any time if required. Once we've received your registration and payment, we will send you a confirmation pack .
If you are unable to attend and written notification is received by us 3 weeks in advance, you will receive a refund less a $100 cancellation fee. After that, no refunds will be issued. You can substitute your attendance with someone else up to 3 days before the conference. Photography may be taken during the conference in which you may be included. Please let us know if you do not consent to being in these photos.
Auckland | London | San Francisco

Elephant News
Our newsletter is loved because we pack it with case law, quizzes & tips - but not too much.
Management Bites
Off the shelf workshops and videos based on the bestselling book. Buy & run yourself, or hire one of our team.
9.35
Developing your HR skills
How can you build your HR skills when you haven't got experience in an reas, and while still being credible to managers? In this session, Nikki Peck will share some practical ideas that you can use on the job.
Presented by Nikki Peck, HR Consultant and Learning Curator, Elephant
12.15
Dealing with ethical issues
In HR we can get asked to do things that are legally okay, but don't feel right ethically. How can you deal with these ethical issues? Tarryn van Niekerk will share situations she's been in and what you need to consider.
Presented by Tarryn van Niekerk, Global HR Manager, EasyHR
11.15
Staying Compliant with Legislation
Not only does legislation change regularly, but there's also case law that changes how you apply the law. In this session Angela Evans will update you on recent and coming changes, and discuss how you can keep up to date to make sure your company is compliant.
Presented by Angela Evans, Employment Law Partner, LHB
10.30
Your HR Challenges
In this short session we will plot out what challenges you have, so we can make sure we have answers by Friday afternoon.
2.15
HR Technology Showcase
In our last session of the day you'll hear from some innovative and practical HR technology solutions companies so you can see what is out there to help you deliver better HR and overcome challenges.
1.00
Lunch and Networking
Day 2: Friday 15 February 2019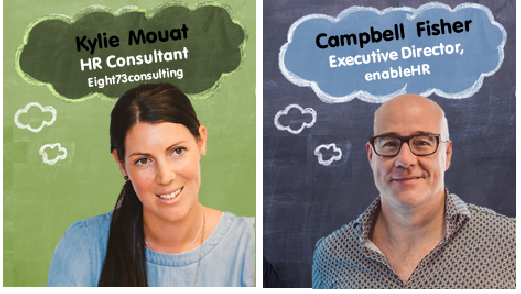 2.30
Using resilience to build capability and productivity
Working in HR can be stressful and cause anxiety. Hear how you can build your own resilience and use this to enhance your what and how you deliver payroll deadlines.
Presented by Kathryn Jackson, Executive Coach, CareerBalance
11.15
Holidays Act Remediation
There have been a number of companies recently issued with remediation notices. What happens when the Labour Inspectorate audit you? What does remediation involve?
Presented by Christie Hall, Director NZ Employment Law Leader, EY
9.00
Privacy and Data Issues
Around the world there are growing issues with how information about employees is stored, shared and accessed, and also what information employees can share to others. In this session we'll explore NZ employment law around this issue so you can remain complaint.
Presented by Matthew Piper, Senior Solicitor, Simpson Grierson
9.45
Remuneration and bonuses
What case law and legislation do HR professionals need to know about bonuses and salaries? When do allowances apply? How do you apply salary increases correctly? What about leave? This session has the answers!
Presented by Gillian Service, Employment Law Partner, MinterEllison
1.15
Dealing with Difficult Managers
Imagine if all managers followed HR guidelines, never had issues, and knew how legilsation and employment conditions applied. Imagine if they were reasonable with their requests, easy to get along with and never argued. Wouldn't life be far less interesting? If you do have difficult managers, Nikki will be sharing some practical techniques you can use to get them onside, engage them and work with them.
Presented by Nikki Peck, Consultant and Learning Partner, Elephant Group
2.00
Your HR Challenges Solution Session
Now we revisit the HR challenges you have, and discuss and share solutions to these so that you can leave with real answers.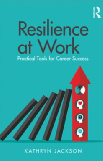 5 lucky attendees will win a copy of Kathryn's new book.

Register your interest
4.00
Robots, automation and the gig economy
We think there will be some headaches for payroll as roles are automated and the gig economy expands. Priyanka Tailor from EY will discuss what may happen and how payroll can cope. If you want to know what to plan for in the next 12-24 months this session is essential.
Presented by Priyanka Tailor, Senior Manger, EY
3.30
Shift Left
Shift Left is a strategy commonly used in the world of information technology services, its focus is on finding and resolving errors and defects early in the development process. How does adopting shift left improve HR and payroll?
Presented by Kevin Murphy, Director Datacom
Register your interest
Register your interest