The 2014 brochure
Photos from 2014 conference
The 2015 brochure
Photos from Auckland Jan 2015
Wgtn March 2015: Storify
Auckland Feb 2016
Wellington Jan 2016
Read about 2016
Follow us on Facebook
Read about 2017
A little bit of history….
In January 2014 we ran the inaugural HR Advisors Conference. We know it's a difficult role to juggle and we thought it was time there was a conference to support those in an HR Advisor role. Conferences shouldn't just be for senior HR people - HR Advisors are the ones in front of managers, and need tools and techniques to use!
And the feedback we've had over the years has been amazing. HRA's have said:
They love meeting others at their level to network and discuss issues with

They love the practical tools and techniques that they can use - no strategic mumbo-jumbo, just real case studies and real ideas

They love checking what they're doing is right and getting new ideas on how to deliver differently

They leave inspired to be a brilliant HR person!
The themes we've covered
2014: Jump start your career! Our first conference looked at the different HR career paths and the skills needed to be a great HRA.
2015: Being operationally strategic super heroes. How can you think strategically in an operational role and be a super hero for your business?
2016: Culture Champions. While the senior leadership team might set the direction for the business, it's line managers and HR Advisors who have the most impact on culture and we explored how HRA's can do this.
2017: HR Advisors of the Future. HR is changing, but what will an HR Advisor look like and what skills, tools and technology will they need to use?
2018: Crazy in Love with HR and HR Excellence. For our fifth birthday, at our March Auckland conference we explored how you make your business fall crazy in love with HR and in Wellington in September, how to deliver HR excellence.
2019: In 2019 we focused on Solving your HR challenges! We had think tank discussions and heard presentations from a range of presenters on areas that cause the most problems.
2020 and 2021: We are looking at how you develop your HR career. Dates will be advised shortly.
Read the HRAS blog
Previous HR Advisors Conferences
Read about Wellington 2018
About Auckland 2018
Subscribe to Elephant News
The HR Advisors Conference gives you practical tools & inspiration if you're in the first few years of your HR career.
Who attends?
We keep our conference size smaller so you have time to meet others, ask questions and get the most learning possible from the two days. Some of the companies who have attended in the past include:
ANZ | Assurity Consulting | Auckland Council | AUT
Baby City | Ballance Agri-Nutrients | BDO Accountants | BNZ| Chorus | City Care | Competenz | Counties Manukau DHB | Douglas Pharmaceuticals | Fairfax Media | Fonterra | Frucor | Hilton Hotel | Intergen | Landcorp | Loyalty NZ | Lotto | Massey University | Methanex | Michael Hill | Ministry for Culture and Heritage |
MInistry of Social Develoment | Mitre10 | Northtec | Napier Port | nib NZ | NZ Defence Force | NZ Red Cross | OSPRI | Primary ITO | Plunket | Radius Medical| Recreational Services | Repco | Rocket Lab | Sanford | Scion | Simpson Grierson| TNT Express | TrustPower | Wellington Free Ambulance | Xero | Z Energy
What people said about the 2019 conference
It was great - Perfect mix of time. I got a lot of value out of hearing what others do and then following up with them at lunchtime or over a Friday morning coffee.
Nikki was amazing, she really set the vibe for the conference, I really enjoyed her energy. The employment law part was super useful, for those of us without formal qualifications, we just grab information as we go along and it was reassuring and interesting to talk in a large group setting and understand what others are struggling with and their understanding of the legislation.
Angela Evans: Great insights and honesty. Outstanding way to describe the law - Made it very clear to understand and interpret. Loved having the chance to ask questions about anything. I came away with a lot of actions to improve our processes.
Angela Evans gave great legal perspectives and I found her presentation quite refreshing, funny and definitely useful! Mel Roswell was amazing, I found this applicable both personally and also from an HR/work perspective. Nikki was great throughout!
I liked the group table work and then moving into a different group for Change Management. I think this was balanced well. I made some connections and was able to relax around the people I met.
It was great - a good variety to keep me engaged and a good refresh on some things I had forgotten. I liked Angela's legislation overview.
I enjoyed all of the speakers but I would say in particular Mel Rowsell (I ordered her book that night), she was very insightful and relatable, really got me thinking about the way I respond to situations.
My first conference I had a great time. Though the facilitation was awesome and what I really liked that even though it was called HR Advisors there were also a lot of Coordinator and Administrators there and I got to connect with them and gain advise discuss our roles etc.
I think it was great to see that other people share similar challenges, and so a level of empathy exists. I definitely enjoyed Angela Evans' session the most, but am probably biased due to personal learning interests. I would describe the conference as suitable for budding HR Advisors/Associate HR Advisors, or for HR Advisors with less exposure to ER challenges. This conference was definitely suited for the generalists who touch a bit of everything on a daily basis.
Auckland | London | San Francisco
Ticket Details
Out of Towner ticket add $245. This includes accommodation and breakfast. Purchase 2 out of town tickets for 2 nights accommodation.
10% saving if you book 2 or more attendees, or you are an Elephant VIP (have attended an Elephant event before). 20% saving for Not for Profits.
Terms and Conditions
The Payroll Game Changer Conference is run by Elephant Group. Elephant Group reserves the right to amend the conference at any time if required. Once we've received your registration, we will send you a confirmation pack and invoice or payment link. By registering you agree to pay the invoice within 30 days.
If you are unable to attend and written notification is received by us 3 weeks in advance, you will receive a refund less a $100 cancellation fee. After that, no refunds will be issued. You can substitute your attendance with someone else up to 3 days before the conference. Photography may be taken during the conference in which you may be included. Please let us know if you do not consent to being in these photos.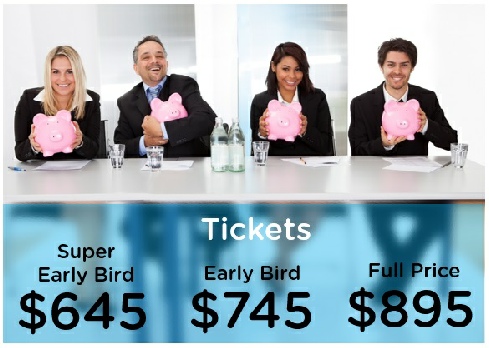 Jess Ah Kuoi, Head of People & Culture, Eye Institute
Rob Munro, Head of People Experience, Xero
Aimee van Barneveld, Change Consultant, Martin Jenkins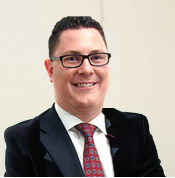 Mike Mercer, Solicitor, Simpson Grierson
Claire O'Connell, Social Media Expert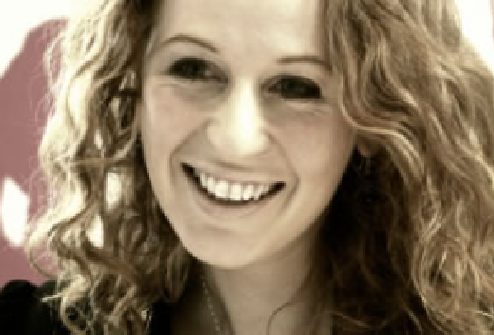 Angela Evans, Partner, LangtonHudsonButcher
Angela has wide commercial and litigation experience across a range of matters including fair trading, regulatory and advertising law, as well as general commercial law issues. This gives her a broad perspective on how employment law fits with the wider commercial issues facing an organisation. Angela has presented regularly at our Payroll Game Changer and HR Advisors Conferences - and always receives outstanding ratings on the usefulness of her sessions.
Nikki Peck is a respected HR consultant and facilitator with over 20 years diverse experience. She is always highly sought after by our Elephant clients, gets rave reviews from any workshop or session she runs, and was one of the 10 Best HR People in NZ 2018. A core focus for Nikki when working with clients is "lets make this less complicated, be genuine and have some fun whilst we do it".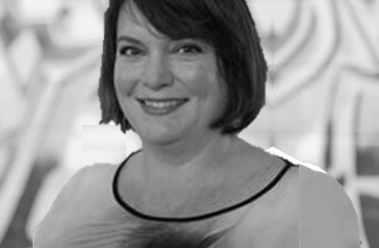 Nikki Peck, HR Manager and
Learning Curator, elephant
Ainsley Benefield, HR Director, Hive
Jann Watt-Drake, Career Strategist, De Novo
Mere King, Senior Associate, Buddle Findlay
Kirsti Grant, People & Culture Director, Auror
We are not running the HR Advisors Conference in 2021 however we are excited to announce our HR Advisors Master Class one day workshop.
Find out more
We are not running the HR Advisors Conference in 2021 however we are excited to announce our HR Advisors Master Class one day workshop.
Find out more