Workshop Details
HR Business Partnering has it's own set of unique challenges. Since 2015 we have run the HR Business Partner Summit and now our master class.
The workshop is designed to build your skills in being a high performance business partner. It is a compliment to our Certificate in HR Business Partnering which focuses on building your knowledge however can also be attended if you are in an HRBP role, or working towards becoming an HRBP and want to make sure you are ready!
As always with elephant workshops, we focus on outcomes so you leave with practical tools, techniques and real life learnings to use on the job.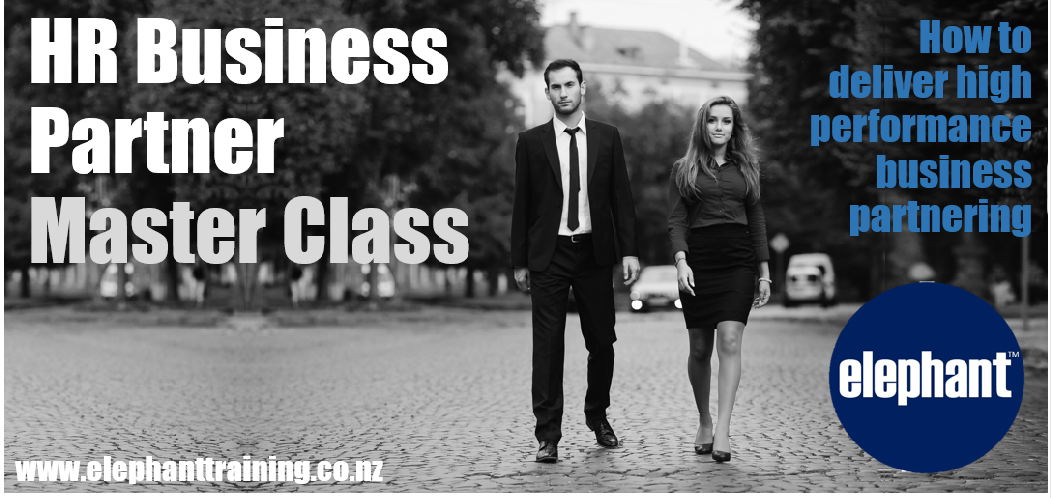 Find out more on our new website