HR Business Partnering has it's own set of unique challenges. Running since 2015, the HR Business Partner Summit has been designed as a conference with a difference - to provide you with an exciting line up of topics within the scope of an HR Business Partner model, to look at how you can deliver results that your business can see, build your credibility, develop your skills further and create a network of other HRBP's for you to discuss and share ideas with. For 2019 we're exploring a number of key skills you can use to become a high Performing HR Business Partner.
9.40
Developing Executive Presence and Voice
How do you work effectively with your executive team so that they treat you as a trusted advisor? You must develop your executive voice.
10.20
Being an Intrapreneur
How can you develop innovation and experiment with new solutions in a way that engages your business? Learn how to be an intrapreneur.
11.30
Using the Right Model
There are many different ways that HRBP's can operate. Explore the different HRBP models and hear how to use the right one for you.
12.15
Build your ER Strategy
Employment Relations can play a key role in being a high performance HRBP. Find out how to develop an ER strategy to minimise risk & help managers comply.
2.00
Broaden your HR Career
Once at HRBP level there are many ways to broaden your career path. Hear from our real life HRBP's about their path and things that taught them the most.
3.00
Create Inclusion Cultures
The path to creating a culture of diversity & inclusion can be rocky. What are the tools and strategies you can use?
4.00
The path to being CEO
What are the career insights of a GM HR who became a CEO?

10.00
Your leadership legacy
How can you work with your CEO to create a leadership legacy in your organisation? Hear from a CEO who has been GM of HR on how People & Capability thinking and ethos is helpful for CEO's.
9.10
Conquering organisational politics
How can you conquer organistaional politics, and leverage your influence and networks to implement the policies needed and get things done? Learn how to be politically savvy.
4.00
Reinvent performance
If the current models of KPI's aren't cutting it - come and hear how you can turn this around & deliver amazing performance in a whole new way.
11.15
Take your managers on a digital journey
In this session you'll hear some amazing technology stories and how to take your business on a journey from technology woe to technology go. You'll hear about AI, chat bots and more.
1.30 - 4.00
STREAM 2: Get Social
Do you use LinkedIn effectively to represent you & develop yourself? Know how to tap into social media networks to create culture and engagement in your company? Come and learn how to do both.
1.30 - 4.00
STREAM 3: Mediation
If you're in an HR BP role but haven't had to attend Mediation before, then this workshop will help you understand how to prepare an effective case, what to expect and how to use different techniques to achieve a successful mediation process.
Ticket Details
Super Saver - Available until Monday 11 March for Auckland and Monday 8 April for Wellington.
Early Bird - Available until Monday 22 April for Auckland and Monday 13 May for Wellington.
Out of town ticket - add an extra $245 for one nights accommodation at a nearby hotel and breakfast.
Terms and Conditions
The HR BP Summit is run by Elephant Group. Elephant Group reserves the right to amend the conference at any time if required. Once we have received your registration we will send you a confirmation pack . Payment must be made within 30 days or within 5 working days of the conference or late payment fees will apply. Payment can also be made on registration by credit card.
If you are unable to attend and written notification is received by us 3 weeks in advance, you will receive a refund less a $100 cancellation fee. After that, no refunds will be issued. You can substitute your attendance with someone else up to 3 days before the conference. Photography may be taken during the conference in which you may be included. Please let us know if you do not consent to being in these photos.
Register Today
Auckland | London | San Francisco

Elephant News
Our newsletter is loved because we pack it with case law, quizzes & tips - but not too much.
Management Bites
Off the shelf workshops and videos based on the bestselling book. Buy & run yourself, or hire one of our team.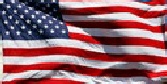 I thought the summit was fantastic. I hope this will be an on-going forum as it was greatly valuable for learning and networking.
Thank you for putting on a great event! You covered off some very key areas for an HRBP and made them very interesting.
It was a great day and I met some really neat people. I also thoroughly enjoyed the speakers and the topics. Even for someone at my level I took away a lot of learnings and useful information.
Really helpful HRBP Summit, I am now planning my professional development based on snippets of this day.
Companies who attended in the past include:
2Degrees ABB AsureQuality Auckland Council Auckland DHB
BNZ CAF NZ Callaghan Institute CASS Contact Energy Customs NZ
Eastland Group EQC F&P Finance Fairfax Media Fiserv
Fisher & Paykel Finance Fonterra Foodstuffs North Island Health Alliance
Heart Foundation Horizons Regional Council Intergen Jasmax Kiwibank
Life Unlimited LottoNZ MBIE MidCentral DHB New Plymouth District Council
NZ Customs Service NZ Defence Force NZ Fire Service NZME
Presbyterian Support Northern Progressive Enterprises Recreational Services
Repco Summerset Group Te Tumu Paeroa The Warehouse Group
UCOL Xero Youthtown
You will get value from attending if you are:
In an HR Business Partner role and want new ideas on how to deliver more effectively

In an HR Advisor or consultant role and preparing to move into a business partnering model

Leading an HR function/team

Working in a senior operational role with HR responsibilities
What people have said about attending
1.30 - 4.00
STREAM 1: ER Master Class
We explore a range of employment law issues that happen at a senior level including dealing with toxic senior leaders, bullying or harassment claims, exiting executives and settlements.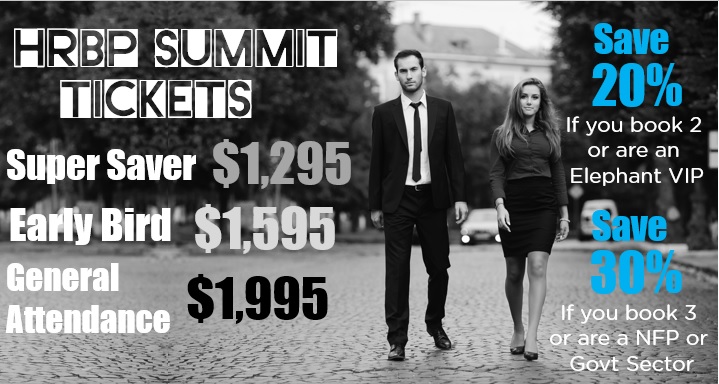 Venue & Savings
Savings: Save 20% per ticket ($259) if you book 2 attendees or you are an Elephant VIP (you've attended one of our conferences before). Save 30% per ticket ($389) if you book 3 or at NFP or Govt Sector. Only one discount applies per booking.
Venues: SKYCITY, Auckland Central.
The Conference Centre, The Terrace, Wellington.