Programme Overview
The Certificate in HR Fundmentals has been designed to take you through the core areas of HR for the beginning of your HR Career. It involvesattending workshops, watching videos and then completing online modules, assignments and assessments.
Who should attend?
You'll benefit most from the Certificate in HR Fundamentals if you are:
 Are studying HR or Business and want to prepare for your first HR role
 Are new to an HR role and want to make sure you know everything you should
 In a role where you have HR responsibilities and want to learn the fundamentals
What will you finish with?
The Certificate in HR Fundamentals is different from tertiary study as we cover real life, rather than just covering theory. It's full of practical suggestions and ideas to use. You'll work through online modules, with real case studies and assessments to test you are applying what we've covered. Once you've completed your final assessment you will be awarded your certificate.
Apply for a place
The programme investment is NZ$1,250
Just complete the online application to enrol.
You can choose which order you want to complete the modules.
Certificate
in HR Fundamentals
Essential Employment Law workshop
To start the Certificate you'll complete our Essential Employment Law workshop, which covers 13 pieces of legislation and how they really apply in the workplace.
This workshop runs in Wellington and Auckland, and we also have an online version.
Following the workshop you'll need to complete an Employment Law assessment and get 70% to pass.
Clever
Communications
Fundamental to your HR career, is knowing different communication styles, and how to adapt and engage managers and employees.
This module takes you through:
The steps to thinking through how you communicate an HR initiative or project

An easy to use model to understand the 4 main communication styles - both for yourself and your managers!

Different ways to adapt your written and verbal communications to the different styles

How to write effective information to appeal to all your team
The on the job assignment involves reviewing an existing system and making changes.
The modules you'll complete
Induction and On-boarding
Managing induction and on-boarding processes can often fall into an HR Coordinators role. Getting it right is essential for making sure new employees get up to speed quickly. This module covers:
Administrative processes around induction

Different ideas and case studies of how companies run induction for employees and managers

Orientation days or programmes: how they work and how to run them
The on the job assignment involves preparing a recommendation for induction and on-boarding for a case study.
Recruitment and
Selection
At the start of your HR career you are often responsible for advertising roles, helping shortlist and manage vacancies. This module covers:
How to write engaging adverts

Different methods to find candidates

Processes to manage candidates, interviews and other selection steps

Testing and effective reference checks
The on the job assignment involves managing a case study of a vacancy and anticipating the issues that may occur.
Offering Employment
In HR Administrator or Coordinator roles, you are often responsible for managing the operational processes around offering employment. This module takes you through:
The legislative requirements around employment agreements. You might not be preparing the clauses, but you should know what to look out for.

The challenges that can occur with employment agreements being signed.

Effective administration and filing of personal information.
The on the job assignment involves reviewing some real case studies and advising on how to resolve the issues that have occurred.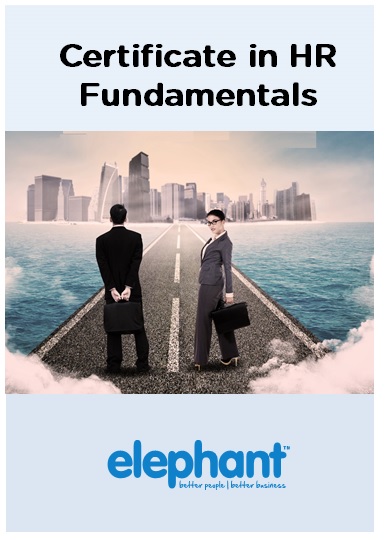 Employee
Experience Essentials
While the start of your HR career might be quite operational, you're often administering the different elements that make up your company employee experience. So you need to do this effectively.
You'll finish this module with:
An understanding of the different elements of employee experience

How to run administrative processes around the different elements

The challenges that can occur and how to overcome these
The on the job assignment involves analysing key HR data and solving what the real issue is happening in the case study.
Establishing Yourself
It's hard early in your career. You've learned theory at university but don't have any experience applying it. This makes it hard to have credibility with your HR team and with people managers. This module will help you work out how to establish yourself including:
Identifying your core skills but also areas that are going to be seen as an issue, and how to mitigate these

How to get managers and your HR team onside when you don't have experience of a particular area

Building credibility as you build your skills
The on the job assignment involves coming up with solutions to each of the challenges we set out.
Auckland | London | San Francisco

Elephant News
Our newsletter is loved because we pack it with case law, quizzes & tips - but not too much.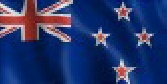 Management Bites
Off the shelf workshops and videos based on the bestselling book. Buy & run yourself, or hire one of our team.
Other Qualifications
Apply Online
Apply Online