HR Fundamentals is a 2, 3 or 4 day programme that takes you through all the key areas of HR, so that you can learn how to deliver this effectively in your business.
This is HR training that you'll never forget.
Topics include:
Recruitment, Resourcing and Induction

HR reporting and metrics

HR policies and advising managers

Performance reviews and learning

Diversity, culture and people experience

Communications and dealing with difficult managers

Health and Safety and well-being

Employment Legislation

Disciplinary Procedures

Restructuring and Redundancy
Workshop Dates
Auckland:
Day 1 & 2 = Tues 16 & Wed 17 February 2021.
Day 3 (EEL) = Thurs 18 Feb. Day 4 = Fri 19 February 2021.
Wellington: Day 1 & 2 = Tues 16 & 17 March 2021
Day 3 (EEL) = Thurs 18 March. Day 4 = Fri 19 March
Book to attend 2 days, 3 days or 4 days. Residential option is also available which includes meals and accommodation.
Early Bird (4 weeks before): 2 days $995 | 3 days $1495 | 4 days $1995. Full price: 2 days $1295 | 3 days $1795 | 4 days $2195. Residential package add $295 per night.

Our Facilitators
All of the Elephant team are HR & employment law experts as well as being engaging facilitators. We promise we won't lecture you!
Liz Tibbutt started her HR career after chucking in the towel (literally) on her 12 year career as a chef. After several years in Corporate HR at Air New Zealand, Liz moved to London where she focused on recruitment and HR project management. She also completed an MBA from Henley Management College. But the new millennium called Liz home and since then she has been a contractor and consultant in a wide variety of industries and sectors in NZ and Australia. She is passionate about digital technology, HR data, change management & research. Liz also runs insideHR – a website that brings together the latest HR news relevant to HR professionals in New Zealand.
Nikki Peck has over 20 years of generalist HR experience working in diverse sectors such as health, engineering, utilities, retail and not-for-profit. Nikki has a Post Graduate Diploma in Human Resources from The University of Auckland with her experience, has a focus on finding useful and practical solutions to problems.. She always receives fantastic feedback from managers and HR people for making any workshop she runs interesting, entertaining and extremely useful - sharing practical real life examples and answering curly questions.
Ainsley Benefield
spent much of her career working as an employment lawyer in Wellington, Dublin, and London including in-house at a global company going through a significant period of HR issues and transformation. When returning to NZ, Ainsley worked as an HR consultant and founded HR consultancy Hive. This experience has meant Ainsley has worked with a variety of employers across most industries around the world. Her legal background paired with her HR experience means she has a pragmatic, people-focused approach to getting HR and people management issues right. She is also a qualified mediator and specialist in independent reviews and investigations.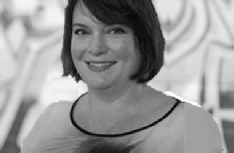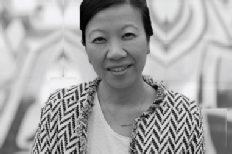 Wendy Li is an experienced workplace practitioner with over 15 years' experience in employment law and employment relations. She has held leadership roles in both private practice and public sector organisations in the area of employment and industrial relations. Wendy has practiced employment law in New Zealand and Australia as well as undertaking work in the United States and France. She has led bargaining teams in a large employer organisation, in negotiations with multiple unions.
Register to attend
Day 1: Fundamental processes
9am - 10.45am: The challenges of working in HR
In this session you'll uncover what the different roles in HR are responsible for, the skills you will need as your start your HR career and grow into a more senior role, and different ways to build your skills. We will also discuss the different challenges you will face in an HR Administration - Coordinator - Advisor or Officer role, and how you can overcome these.
11.15 - 12.45pm: Recruitment and Resourcing
Next we will work through understanding how you can add value to your organisation in recruitment and resourcing. You'll learn effective ways to job scope, source candidates, manage applicants, test for skills and coordinate multiple vacancies.
1.30pm - 2pm: Onboarding and Induction
The processes you can use to help onboard and induct new employees.
2pm - 3pm: HR Reporting and Metrics
Different HR reporting that you can run for your business and why it's important to measure each metric. Where to start if your company doesn't do metrics, through to how predictive analytics work.
3.20 - 5pm: Understanding and advising on HR Policies
Lastly we cover the issues that can occur with different HR policies, and what you need to look out for and understand. We also discuss how to advise managers on different policies.
Day 2: Driving Performance
9am - 10.45am: Performance Reviews, Remuneration and Learning and Development
In this session you'll cover how several key HR areas fit together and what type of responsibilities you may have early in your HR career around performance reviews, salary review and bonus processes and development plans and training.
11.15 - 12.30pm: Diversity, Culture and PX
Next we will work through different ways you can be involved in growing diversity and inclusion in your business, building your culture and understanding the different factors that make your People Experience.
1.30pm - 3.15pm: Communications & HR Advice
In this session you'll find learn the different communication styles in the workplace, how you can communicate effectively with others in your HR team and with your managers, and how to deal with difficult managers.
3.45pm - 4.45pm: Health, safety and wellbeing
Last but not least, we cover the key points of understanding the Health and Safety at Work Legislation, and what responsibilities you may have. We also discuss the HR challenges and some case studies of wellness and wellbeing programmes.
4.45 - 5pm: Your Action Plan
We now discuss actions you can take from Day 1 and 2 of the workshop.
Day 3: Essential Employment Law
The optional day covers not just 13 pieces of legislation but also the key points around restructuring and disciplinary procedures. You'll cover:
Employment Relations Act

- what clauses you need, how to deal with issues around casuals, part timers, fixed terms & contractors as well as Collective Bargaining, trial periods and flexible working.

Holidays Act

- HR tools to deal with sick leave issues as well as provisions for annual, bereavement & public holidays.

Human Rights & Privacy Acts

- scenario's to look at how the legislation really applies to your recruitment & HR processes.

The smaller Acts

- Parental Leave, Minimum Wage, KiwiSaver, Juries Act, Wages Protection, Protected Disclosures, Criminal Record & ACC.

Dismissals and Restructuring

- does the legislation and case law say are the steps you must take & clauses to be aware of.
During the workshop we'll work through a number of case studies and real situations so that you can see what employers did correctly and where they went wrong. We also discuss how the legislation applies for HR people and how to deal with all the grey areas.
Day 4: PIPs, Disciplinary and Dismissals
If dealing with poor performance and disciplinary processes are part of your role, then this day focused on that. You will cover the following:
Understanding the difference between poor performance, misconduct and serious misconduct – and what steps need to be taken for each type.

Performance improvement plans – how they work, templates to use, how to put them in place and how to deal with the challenges that can come up.

Giving a warning – how to work through a disciplinary process, the letters to write, how to hold the meetings, the fish hooks that can trip you up and the challenges that can occur when making a decision and telling the employee.

Dismissing an employee – the letters you must write, what to say and do in the meeting, how to deal if things get nasty and how to end employment.
During the workshop we'll work through a number of case studies, so that you will get experience investigating an issue, reviewing and rewriting disciplinary letters so they are legally correct, seeing different disciplinary meetings happen and analyse what the outcome should be, considering the factors for dismissal and watch a dismissal discussion happen.
Auckland | London | San Francisco
Register to attend
What people have said about our training:
"For me the whole day was useful to embed my knowledge – it was an excellent course."
"Learning about justifications re some of the case law – good to know why a decision was made, course was awesome thank you"
"A fantastic course overall. The fact that I came away with some essential knowledge relating to fixed terms contracts and trial periods (amongst everything else!) meant I could come into work and confidently make a few changes to our IEA's the next day."
"The seminar was interactive and although professional, was still quite a relaxed environment. The Elephant team really know their stuff and are happy to answer every little niggling question I had during the breaks."
"I enjoyed the real life examples of what could happen, the different ways people can react and strategies to work with that".
"Great case studies. The presenters were willing to answer questions and give examples. They involved the group and kept everyone on course."

Workshop Dates
Auckland: Day 1 & 2 = Tues 24 & Wed 25 Nov. Day 3 (EEL) = Thurs 26 Nov. Day 4 = Fri 27 November.
OR
Day 1 & 2 = Tues 16 & Wed 17 February 2021. Day 3 (EEL) = Thurs 18 Feb. Day 4 = Fri 19 February 2021.
Wellington: Day 1 & 2 = Tues 16 & 17 March 2021
Day 3 (EEL) = Thurs 18 March. Day 4 = Fri 19 March
Book to attend 2 days, 3 days or 4 days. Residential option is also available which includes meals and accommodation.
Early Bird (4 weeks before): 2 days $995 | 3 days $1495 | 4 days $1995. Full price: 2 days $1295 | 3 days $1795 | 4 days $2195. Residential package add $295 per night.