HR Strategy & Planning
As an HR Manager or Business Partner, you may be in charge of the HR Plan or Strategy for your portfolio or division.
You'll finish this webinar with:
An understanding of different HR strategic plan models that you can use for the plan you want to put in place

Ways you can develop the contents of the strategy

How to measure HR strategies
Feedback on the webinar:
I found the webinar very useful and made developing a strategy quite easy – thanks.
Sarah - People & Culture Manager, Health Services industry
I had only worked in one company so hadn't seen what other HR plans can look like. This gave me different examples to use and helped my plan of how to develop the actions to include.
Mel - HR Services Manager, Financial Services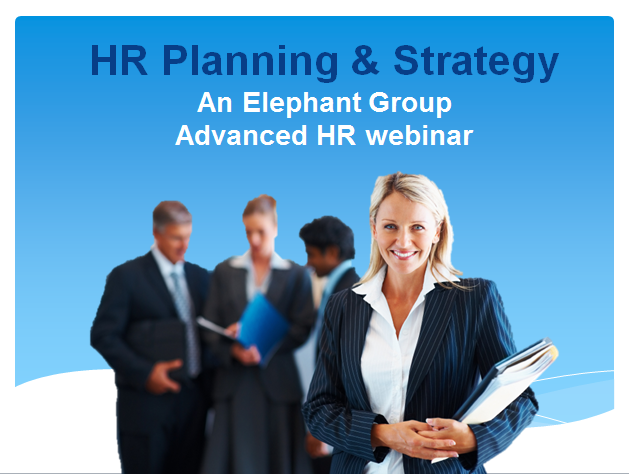 Purchase - NZD
Purchase - US
Purchase - UK
Purchase - AUS
back to webinars
Elephant News
Our newsletter is loved because we pack it with case law, quizzes & tips - but not too much. To get a copy click here.