Back in September 2014 we wondered why in L&D and HR we spend so much time trying to predict the future. WHY AREN'T WE INVENTING IT OURSELVES?
The HR Game Changer conference ran concurrently in Auckland, New Zealand and London in the UK.
It kicked off a MOVEMENT to:
Map out what transforming HR and Learning should look like

Build a community where game changers could find each other, collaborate, discuss and share ideas, tools and techniques

Showcase products and companies doing innovative new things

Help HR and Learning people invent the future we want!
The L&D Game Changer continueso explore where the FUTURE is going and inspire thinking, tools and techniques for you to TRANSFORM what you deliver.
The L&D Game Changer is not your usual conference.
Instead of the same old same old, you will hear from a variety of business innovators and game changers to take what's on the cutting edge and use that in your own area. You'll deep dive into topics, discussing ideas and sharing these with other attendees.
You'll experiment, you'll learn, you'll have some fun.
If this sounds scary, it's really not. Challenge yourself to come and get a little uncomfortable. The game changer community will help you on your journey. If this sounds exciting, you're already heading for the future with the right mind set. The first L&D Game Changer ran in 2018, with the next scheduled for early 2020.
TUESDAY 6 MARCH
9 – 12pm: Global Learning Playbook.
In this first session you'll take a trip around to world to see what is happening in L&D right now including:
Building employee learning experiences

Networked, collaborative and social learning

Using AI for learning journeys

Research on what OD does to add value

Learning simulations and fresh approaches to video

Creating 'pull' learning cultures

The future of OD practise in NZ
LUNCH
1 – 4pm: Learning Tools of the Future
We now deep dive into several learning tools of the future. Thee have come from beyond the learning profession, but can transform how we design, manage and deliver multiple learning streams and programmes. You can choose to attend workshops on:
Design Thinking: from Stanford University Design Thinking includes techniques L&D can use including ideation and solution modelling.

Agile Methodology: from the world of IT, Agile is now being used by HR and payroll teams to organise work, run projects and work out issues.

People X: this is a learning simulation designed to teach you business skills in a whole new way. Come and experience a future way of learning!
4- 5pm: Game Changer Awards
To finish Day 1 you'll get to hear the finalists for the Game Changer of the Year and vote on who you think
deserves the prize. If you think you or your team
have something amazing – why not enter?
5pm: End of Day 1
WEDNESDAY 7 MARCH
9 -12pm: Create the Future of L&D
Digital and mobile aren't the future. They're past trends still playing out. So what is next? From mixed reality to augmented intelligence, the worlds of bits and atoms are merging. Requiring new ways of learning and developing. New ways of leading. New ways of thinking. In this interactive session run by Futurist Dave Wild, you'll discover how to:
Learn with Superhuman Intelligence

Anticipate L&D trends before they impact

Innovate for game-changing L&D

Inspire leaders and learners into action

Lead your organisation into the future
LUNCH
1 – 3pm: Changing Minds
You know where you want to take your company's learning journey, but how can you create mind-set change? In this session you'll hear from business leaders and entrepreneurs who have changed the game for millions of New Zealanders - and learn what tools and techniques you can use to change mind sets in your business.
3 – 4pm: THINK TANK
The last part of the Learning Game Changer is an open meeting think tank to explore the challenges you face in your role, and to share answers and ideas.
You'll also see how unconference methodology works to use with your learning initiatives.
4pm: Conference close
Modlettes
Modlettes is just in time e-learning like you've never seen before. Easy to build and easy to consume, perfect for any business who needs to train people or share information quickly and easily!
Find out more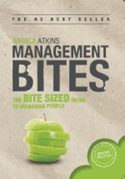 Management Bites training
The best selling book is a global training programme that you can access in different ways:
Purchase off the shelf modules and run them yourself

Have a facilitator come and run a programme

Send your managers on public courses

Complete the online certificate
Find out more
Futurist, Smith & Wild
Dave is a Futurist who has spent more than 15 years working as a strategist and innovator for design, marketing and innovation consultancies. He has led workshops in New Zealand, Australia and the US.
Dave works with senior leaders, HR and learning teams to provide creative leaps in thinking. He will be sharing tools and techniques for reinventing your learning strategy and inspiring true innovation.
Director, Modlettes
Robyn has over 24 years experience with in HR, Training and Adult Learning. She has run several business including Grow-Me and Modlettes. She develops training that is fit for purpose, cost effective and embraces both technology and the training room. Robyn will be talking about the future of e-learning.
Director, Think Place
Peter says his purpose is to help individuals realise their potential for the benefit of themselves, their family and community.
As an expert in design thinking, design research, innovation strategy, strategic navigation, coaching and capability development, Peter works with government agencies to not-for-profit social service providers to large corporates who share a passion for creatively increasing the value they offer. He will be bringing Design Thinking to the L&D world.
People & Learning Director,
Elephant Group
Angel a has worked in HR and L&D for the last 20 years. She co-founded Elephant who have now trained thousands of HR people and managers. She is the best selling author of the Bites books including Management Bites, and Training Bites. She started the Game Changer movement to transform HR and now looks forward to building a community of L&D Game Changers too.
OD Director, TalentTeq
Emma is an internationally certified coach, global organisational development strategist, facilitator and speaker.
For the last year Emma has been in hot pursuit of the "truth" to find out what the next generation of OD practice (should) looks like. She has run research projects, and attended and spoken at Stanford and in Chicago and will be presenting her findings. A must see session if your role involves OD.
Agile Practice Lead, Datacom
Ming's background includes software development and Agile roles at Assurity, Ubiquity, Christchurch City Council and Tait Comunications. Ming says he is a passionate, pragmatic agilist who believes in the power of people. He has been working with Payroll and HR teams who are using Agile Methodology and will now be sharing how Agile processes could work for L&D teams of the future.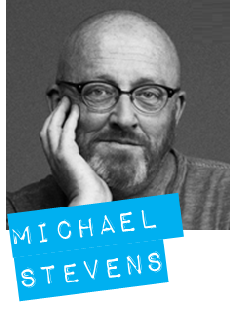 Director, The Rainbow Tick
Michael has a long history of involvement with New Zealand's Rainbow communities. He been involved in adult education and training most of his working life in New Zealand and in teaching and business while living abroad.
The Rainbow Tick has changed the discussion around the LGBTI community in New Zealand and what inclusion is. Michael will be talking about how to create change and how to consider diversity and inclusion in your L&D strategy.
Founder, Adiact
Lisa is fascinated by the way leading edge organisations around the globe are able to achieve so much, with so little, so fast - and be a magnet for the very best and brightest talent. Lisa created adiact to explore the factors that companies can use to make this happen. She now collaborates with some of New Zealand's top Executive Coaches and Psychotherapists, CahootLearning, and the Stanford Center for Professional Development. Lisa will be sharing the culture codes of the innovative organisations and how you can use this to develop your learning culture.
Director, ShopX
Raoul is an entrepreneur with an engineering background and experience in multiple industries including Electrical Utilities, Manufacturing, Telecoms and Retail. The engineering pragmatism has influenced the design of the simulation to focus on measurable outcomes. His MBA specializing in entrepreneurship allows him to appreciate the creativity of business and ideas that add value but ultimately need to be sustainable and produce revenue to survive.
He is the Director of the ShopX® and PeopleX simulations and will be running a PeopleX experience for L&D people.
Director, Coaching Pacific
Andy is a professional coach, a Chartered Accountant (FCA/UK and NZ ); was an audit partner with PwC, specialising in accounting for the environment, in managing risk and in inter and intra-personal skills building. Andy will be presenting on how companies are using neuroleadership in building capability.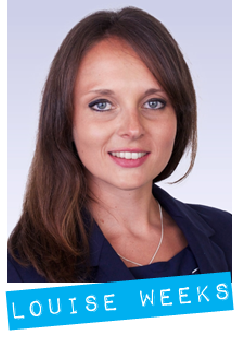 Learning Partner, Optimism
Louise has worked in the L&D field in the UK for more than 10 years. She has extensive experience, including setting up a learning and development team and establishing leadership, compliance, technical and soft skills learning solutions.
As a Learning Partner at Optimism Louise now works with some of New Zealand's largest organisations to deliver learning solutions tailored to their people and their needs. She is excited about the ways digital technologies are making learning more powerful, more enjoyable and more human.
Optimism: Optimism create learning frameworks and strategies, engaging learning experiences, and powerful support tools that will enable performance and drive business success.
Find out more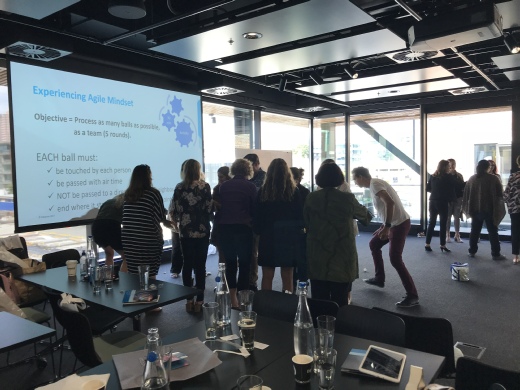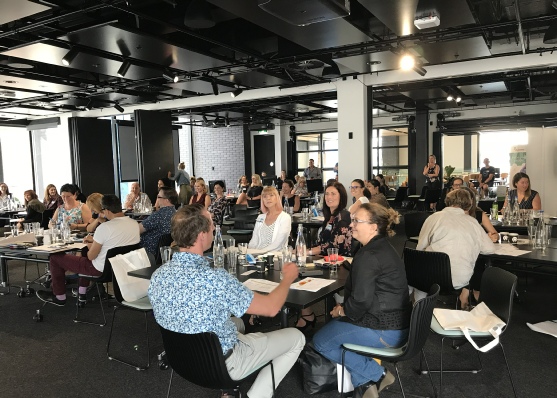 The future of e-learning (part 1)
The future of e-learning (part 2)
Game Changer of the Year
Auckland | London | San Francisco

Elephant News
Our newsletter is loved because we pack it with case law, quizzes & tips - but not too much.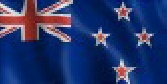 Management Bites
Off the shelf workshops and videos based on the bestselling book. Buy & run yourself, or hire one of our team.