Organisational development (OD) used to be long to the world of psychology. However in the last few years many HR and Learning & Development professionals have moved into OD roles. Our workplaces are also going through radical change with the next industrial revolution.
So what does this mean for what OD will and should be?
The OD (re) Design Conference 2019 will explore:
The different approaches to OD

Innovative learning models, OD tools and techniques

New philosophies and psychology

How to overcome the OD challenges in your business
If you know your organisation will need to take a different approach to development in the future, then this is the event to attend.
Tickets are now closed for this event.
Gil Sewell
Executive Director, HR and OD, Waikato District Health Board
Liz Tibbutt
Director, Inside HR
Brad Norris
CEO,
Synergy Health
Fiona Hancock
Director / Registered Psychologist, Added Insight
Mel Rowsell
Founder,
Wisdom at Work
Anita Kopacsy
Corporate Training Manager, Corporate Challenge
What makes this conference different?
Ticket Details
Early Bird $1,295 - available until Friday 3 May.
Full price $1,595 - available until Friday 23 August.
Save 20% if you book
two attendees or are an Elephant VIP.
Save 30% if you work for a Not for Profit or public sector.
Out of town ticket - add an extra $245 for one nights accommodation at a nearby hotel and breakfast.
Venue: Rydges and SKYCITY, Auckland CBD.
Terms and Conditions
The OD (re) Design Conference is run by Elephant Group. Elephant Group reserves the right to amend the conference at any time if required. Once we've received your registration and payment, we will send you a confirmation pack .
If you are unable to attend and written notification is received by us 3 weeks in advance, you will receive a refund less a $100 cancellation fee. After that, no refunds will be issued. You can substitute your attendance with someone else up to 3 days before the conference. Photography may be taken during the conference in which you may be included. Please let us know if you do not consent to being in these photos.
Auckland | London | San Francisco

Elephant News
Our newsletter is loved because we pack it with case law, quizzes & tips - but not too much.
Management Bites
Off the shelf workshops and videos based on the bestselling book. Buy & run yourself, or hire one of our team.
Register Today
3.30
Using iterations and agile as an OD tool
There are a variety of models within the L&D world, however this session looks outside at the world of technology, design thinking and agile. You'll learn what iterative design and iterations are, how they are used in technology companies and how OD can use it to make our learning frameworks more successful and engage learners in a new way.
Presented by Cain Duell, Principal Consultant, Double-O
10.00
Different approaches to OD and structuring your OD function
To start the conference we look at two different approaches to structuring and running an OD function and the challenges of building OD in your business - at Sovereign and Coca-Cola.
Presented by Faye Sanderson, Head of Learning and OD, AIA and Gil Sewell, Executive Director of HR and OD, Waikato DHB
2.00
Using Customer Journey Mapping as an OD tool
Learning measurement has been focused on using Kirkpatrick's model. However in the future to design and measure learner engagement you need to know to know what your learners are experiencing at every stage of their learning journey. In this session you'll find out how to use customer journey mapping for learning and hear a case study from Spark.
Presented by Jodie Armstrong-Downe, Track NZ
4.15
How OD can use Positive Pyschology
What is positive psychology? How can you tie this into your OD initiatives? Claire was recently involved in facilitating the largest ever rollout of a PERMA-based (positive psychology) wellbeing training for senior leaders across the civil service in the UK. She will share her case study.
Presented by Claire Le Grice
11.30
Your OD Challenges:
THINK TANK
In this think tank session you will have a chance to discuss what OD challenges your business is facing, and share ideas and suggestions from our panel and from those at your table to come up with some possible solutions or further ideas to investigate.
9.30
Registration and networking
1.15
Leading an OD function in these times of disruption
How can OD can create and deliver value for the business in these times of disruption? What does this mean for the new capabilities required of OD and learning especially when you are leading the function. Where are the intersect points for HR, Talent and Learning and how can you utilise those intersect points to deliver new value.
Presented by Pip Ball, Associate Director of OD, University of Auckland
Pip Ball
Associate Director of OD, University of Auckland
Faye Sanderson
Head of Learning and OD, AIA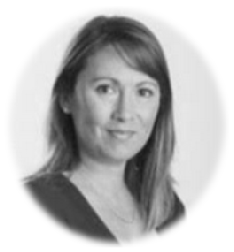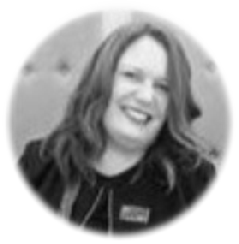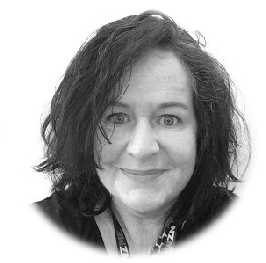 Cameron Nott
Managing Director
CPP Asia Pacific
11.15
Engaging the un-engaged
Creating programmes that attract employees that are already motivated is easy. But how do you engage the un-engaged? Come and hear Synergy Health's journey and learnings about how to engage people, and create the greatest opportunity to influence organisational performance. Most importantly, how this applies to OD.
Presented by Brad Norris, CEO, Synergy Health
1.45
Pyschometric tools - the good, bad and the future
With so many tools available, how do you know what can work best for which situation? What's the difference in each tool? Where will testing go in the future? Come and hear what is available out there and how these might be used better for next generation OD.
Presented by Fiona Hancock, Added Insight and Anita Kopacsy, Corporate Challenge
3.00
The Future of OD in your organisation
To finish the conference you will get the chance to discuss the future of OD in your organisation, as well as hear what leading edge companies are doing to use technology and AI, and how this will be a game changer for learning curation and creation.
Faciitated by Liz Tibbutt, InsideHR and conference MC
9.00
Understanding and using positive pyschology principles
Positive pyschology is a newer field and something OD can use to design and influence development. You'll hear how to use positive pyschology principles to create meaningful work and build positive work reflection for employees and leaders.
Presented by Dr Lixin Jiang, Lecturer IO Pyschology, Auckland University
12.45
Lunch and networking
9.45
Developing Learning Wisdom in the Fourth Age
You can put the best OD frameworks and programmes in place but if senior leaders and managers are not resilient to manage changing teams and priorities, OD initiatives can fail. This session will focus on how you can build learning wisdom in your organisations for resilience, collaboration and leadership.
Presented by Mel Rowsell, Founder, Wisdom at Work
12.00
Meeting Intelligence
More and more meetings are happening in the workplace, requiring significant investment and resources. Loss of meeting information and intellectual capital, poor meeting practices and inadequate recording and information retrieval mechanisms result in meeting group memory often being compromised and very expensive. So how can you use meeting intelligence in your organisation?
Presented by Dr Mandy Lacy
Dr Lixin Jiang
Lecturer, IO Psychology, Auckland University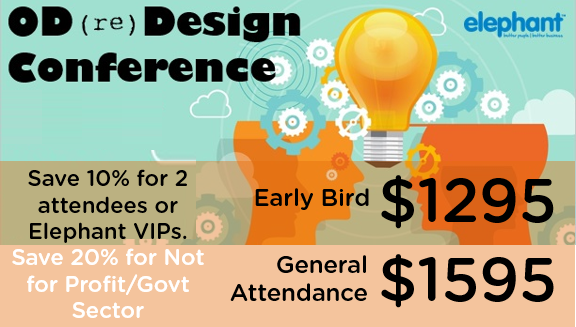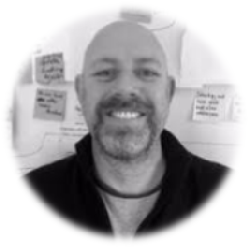 Cain Duell
Agile Consultant,
Double-O
Jodie Armstrong-Downes
Planning Director, TrackNZ
We also have 5 copies of Mel's new book to give away after Mel's session.
Kate De Marco
Senior CMR Planner,
TrackNZ
Claire Le Grice Founder, Be More Awesome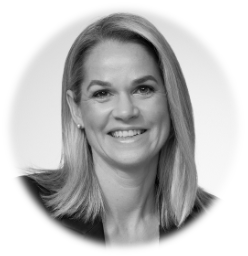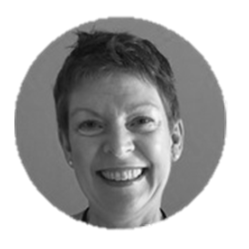 Dr Mandy Lacy
IO Psychologist and Consultant
Tickets are now closed for this event.