Organisational development (OD) used to be long to the world of psychology. However in the last few years many HR and Learning & Development professionals have moved into OD roles. Our workplaces are also going through radical change with the next industrial revolution.
So what does this mean for what OD will and should be?
The OD (re) Design Conference 2019 will explore:

The different approaches to OD

Innovative learning models, OD tools and techniques

New philosophies and psychology

How to overcome the OD challenges in your business
IF you know your organisation will need to take a different approach to development in the future , then this is the event to attend.
Book your ticket today! Places for 2019 are limited.
Super Early Bird tickets are available until 17 December.
Book 2 attendees and save 10%.
From a Not for Profit? You will save 20%.
Jo Kearins
GM Culture Revolution
Contact Energy
Jane Hopkirk
Manager Organisational Development, Customs NZ
Cameron Nott
Managing Director
CPP Asia Pacific
Susan Lowe
GM People and Culture, Coca-Cola Amatil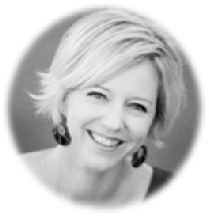 Rachael Bryant
Director, Ignite People Strategies
Elaine Gallagher-Dekker
Performance Coach, Fletcher Building
Brad Norris
CEO,
Synergy Health
Fiona Hancock
Chief Psychologist, Added Insight
Dr Jarrod Haar
Professor of HR Management, AUT
Shirvani Mudaly
Chief People Officer, VendHQ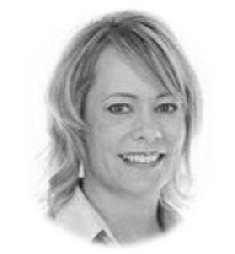 Anita Kopacsy
Corporate Training Manager, Corporate Challenge
What makes this conference different?
Ticket Details
Super Early Bird (by COB 17 December) $995 + GST
Early Bird (by COB Thur 31 January) $1295 + GST
Full price $1595 + GST
Save 10% if you book two attendees
Save 20% if you work for a Not for Profit
Out of town ticket - add an extra $245 for one nights accommodation at a nearby hotel and breakfast.
Venue: The Maritime Room, Auckland Viaduct.
Parking is available at the Downtown Carpark.
Terms and Conditions
The OD (re) Design Conference is run by Elephant Group. Elephant Group reserves the right to amend the conference at any time if required. Once we've received your registration and payment, we will send you a confirmation pack .
If you are unable to attend and written notification is received by us 3 weeks in advance, you will receive a refund less a $100 cancellation fee. After that, no refunds will be issued. You can substitute your attendance with someone else up to 3 days before the conference. Photography may be taken during the conference in which you may be included. Please let us know if you do not consent to being in these photos.
Register Today
Auckland | London | San Francisco

Elephant News
Our newsletter is loved because we pack it with case law, quizzes & tips - but not too much.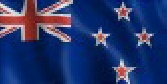 Management Bites
Off the shelf workshops and videos based on the bestselling book. Buy & run yourself, or hire one of our team.
Register Today
Register Today