New Ideas to Deliver Payroll Excellence
Payroll teams are often being asked to do more, yet with less resource and less budget. What are the new tools and techniques that payroll can utilise to increase how they deliver? What are the leigislation and tax changes they need to plan for? The 2018 Payroll Excellence Conference explores the changing landscape of payroll delivery.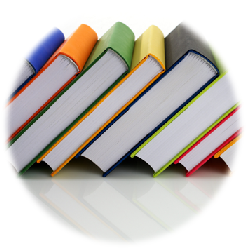 Read about the 2015 conference
Elephant News
Our newsletter is loved because we pack it with case law, quizzes & tips - but not too much.
To get a copy each month click here.
Read about the 2016 conference
Postal Address:
PO Box 5723, Wellesley Street, Auckland 1141
Read about the 2017 conference
read the blog
Read about the 2018 conference
keep updated

9.30
Becoming a Payroll Leader
You can demonstrate payroll leadership right from the start of your career. Anna Sefuiva's 30 year payroll career has taken her to an executive management role, and she will talk through how you can develop your payroll leadership skills.
Presented by Anna Sefuiva, Director HR Services, Auckland DHB
11.45
Implementing a new payroll system
When implementing a new system how do you make it a success? Come and hear what processes you can use for choosing software, conducting Risk Audits and processes to implement.
Presented by Candi Webb, Payroll Officer, Greater Wellngton
1.30
Tax Issues for payroll professionals
Inland Revenue present the tax changes that are coming that Payroll professionals will need to apply.
You'll also learn tax calculations and payroll issues for employees new to New Zealand or working overseas.
Presented by Rebecca Armour, KPMG and Inland Revenue
1.30
Using resilience to build capability and productivity
Working in payroll can be stressful and cause anxiety. Hear how you can build your own resilience and use this to enhance your what and how you deliver payroll deadlines.
Presented by Kathryn Jackson, Executive Coach, CareerBalance
11.00
Remuneration and Bonuses
There are a number of legal issues around remuneration processes and paying bonuses. This session will cover legislation and case law and some case studies from real companies.
Presented by Jaenine Badenhorst, Rainey Collins
3.15
Think Tank
Time to distill idea, discuss challenges and set an action plan for the future.
11.00
Best practise in your payroll systems and processes
Are you using your payroll system in the most effective way possible? Are your payroll processes best practise? If not, how could you improve them? Michael will share his experience.
Presented by Michael Ross, Manager Payroll Systems and Technology, Victoria Univesrity
3.30
Using Payroll Metrics
In our last section of the day we will hear about how payroll can use analytics and data to assist with workforce planning and company growth. You'll also hear case studies of award winning payroll initiatives and how each payroll team overcome challenges and achieved results.
Presented by Ian Johnson, TimeFiler. Other presenters TBC.
9.00
Parental Leave and the Holidays Act
Ensuring that you comply with the new regulations around Parental Leave and the Holidays Act can be difficult as they are confusing and complicated. This session will update you on recent changes and case law to ensure you are applying these correctly.
Presented by Jordan Riley and Bronwyn Heenan, Employment Lawyers, Dyhrberg Drayton and Simpson Grierson
2.30
Payroll Tool of the Future: Design Thinking
We finish the conference by taking you through how you can use Design Thinking principles to change how design and deliver your payroll processes.
Presenter to be confirmed.
Ian Johnson,
CEO, TimeFiler
Ian has almost 20 experience with payroll systems and has seen what works. He will discuss ideas on how you can leverage your payroll data and processes and add serious value to the business.

Anna Sefuiva, Director HR Services, Auckland DHB
Anna's payroll career includes roles as Senior HR Manager, Workforce Solutions at IAG where she led high performing HR teams who delivered successful strategic HR initiatives and high levels of operational excellence, Finserv and Fletcher Building.
Michael Ross, Manager Payroll & HR Technology, Victoria University of Wellington
Michael's payroll career has taken him through roles with Telstra Corporation, ANZ (where he was part of the team transitioning payroll to Melbourne and then to Wellington) and currently Victoria University.
Rebecca Armour, GMS National Leader, KPMG
Rebecca is a partner in the Auckland tax practice of KPMG and National Leader for the New Zealand global mobility services (GMS) tax practice.
Rebecca also regularly advises on the national and international tax aspects of executive remuneration and equity compensation.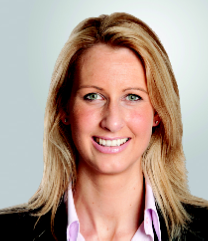 Jordan Boyle, Employment Lawyer, Dyhrberg Drayton
Jordan advises employers and employees on a range of employment law matters including personal grievances, Privacy Act requests, performance management, disciplinary and restructuring processes, and reviewing and drafting employment agreements and policies.
Candi Webb, Senior Payroll and Accounts Officer, Greater Wellington
Candi is Senior Payroll and Accounts Officer at Greater Wellington and has been involved in working through the selection process for a new payroll and ERP system and will be sharing her experiences in what you should be considering.

What people said about previous conferences:
I enjoyed the interactive nature of the
conference, and I think the group size made a difference to this. Also great networking opportunities, I have already connected on Linked In with most of the participants.
I really enjoyed the whole experience, listening to all the different aspects of payroll that were on show was very interesting. The presentations were just the right length, particularly enjoyed the Leadership workshop.
Timing was perfect as not too long a day, speakers were great, actually a good size attendance, as to big you lose the atmosphere. Really enjoyed the opportunity to discuss payroll and talk to like minded payroll enthusiasts.
Probably one of the better payroll conferences I have ever attended, thanks :)
Well run, Each presentation was the perfect length of time. Great variety of presenters and information.
Those presentations that were sharp and focused were really interesting to listen to and take away knowledge.
Variety of presenters and content kept you interested. Great variety of information. Better than I expected. Very well run.
I liked how I came away feeling valued as a payroll professional. The coaching that was delivered during the two days was great.
Register today!
Ticket Details
Early Bird Tickets - purchase by COB Friday 29 June
General Attendance available from Saturday 30 June to 3 days before the conference.
Out of Towner ticket add $195 + GST. This includes accommodation and airport transfers.
10% saving if you book 2 or more attendees, or you are an Elephant VIP (have attended an Elephant event before).
20% saving for Not for Profits.
Wellngton Venue: Majestic Centre, Willis Street.
Terms and Conditions
The 2018 Payroll Excellence Conference is run by Elephant Group. Elephant Group reserves the right to amend the conference at any time if required. Once we've received your registration, we will send you a confirmation pack and invoice or payment link. By registering you agree to pay the invoice within 30 days.
If you are unable to attend and written notification is received by us 3 weeks in advance, you will receive a refund less a $100 cancellation fee. After that, no refunds will be issued. You can substitute your attendance with someone else up to 3 days before the conference. Photography may be taken during the conference in which you may be included. Please let us know if you do not consent to being in these photos.
Bronwyn Heenan,
Senior Associate, SimpsonGrierson
Bronwyn is a senior associate in the firm's employment law group in the Wellington office. She has significant experience in all aspects of employment law with particular expertise in disciplinary and termination matters, change management processes, drafting employment agreements and policies, and the Holidays Act.
Kathryn Jackson, Executive Coach and Author, CareerBalance
Kathryn Jackson is an Executive Coach and business book author, specialising in working with managers and leaders to design and create personal career success – and helping them to understand how to support their team in achieving the same. Her latest book is about building resilience.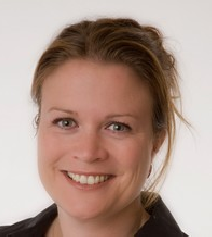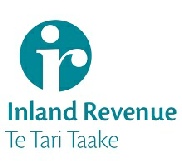 Inland Revenue (presenter details to be confirmed)
With tax changes g coming that every payroll professional in New Zealand needs to know, our session with Inland Revenue will take you through the changes and what they mean for your payroll processes.
Jaenine Badenhorst, Senior Solicitor, Rainey Collins
Jaenine is a Senior Solicitor who specialises in litigation and dispute resolution in a range of areas . She is well equipped to deal with a range of employment matters including; performance issues, misconduct, personal grievances, redundancy, discrimination and harassment.
Event Details
Wellington - Thursday 13 to Friday 14 September 2018
Venue: Majestic Centre
Tickets
Early Bird $795 + GST
Full price $995 +GST
One Day ticket $395 + GST
For out of towners: Add an out of town package for $195 + GST which includes a nights accomodation and airport transers
Register today!
Register today!