New Ideas to Deliver Payroll Excellence
Payroll teams are often being asked to do more, yet with less resource and less budget. What are the new tools and techniques that payroll can utilise to increase how they deliver? What are the leigislation and tax changes they need to plan for? The 2018 Payroll Excellence Conference explores the changing landscape of payroll delivery.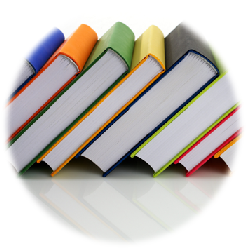 Read about the 2015 conference
Elephant News
Our newsletter is loved because we pack it with case law, quizzes & tips - but not too much.
To get a copy each month click here.
Read about the 2016 conference
Postal Address:
PO Box 5723, Wellesley Street, Auckland 1141
Read about the 2017 conference
read the blog
Read about Auckland 2018
keep updated

Ian Johnson,
CEO, TimeFiler
Ian has almost 20 experience with payroll systems and has seen what works. He will discuss ideas on how you can leverage your payroll data and processes and add serious value to the business.

Anna Sefuiva, Director HR Services, Auckland DHB
Anna's payroll career includes roles as Senior HR Manager, Workforce Solutions at IAG where she led high performing HR teams who delivered successful strategic HR initiatives and high levels of operational excellence, Finserv and Fletcher Building.
Michael Ross, Manager Payroll & HR Technology, Victoria University of Wellington
Michael's payroll career has taken him through roles with Telstra Corporation, ANZ (where he was part of the team transitioning payroll to Melbourne and then to Wellington) and currently Victoria University.
Rebecca Armour, GMS National Leader, KPMG
Rebecca is a partner in the Auckland tax practice of KPMG and National Leader for the New Zealand global mobility services (GMS) tax practice.
Rebecca also regularly advises on the national and international tax aspects of executive remuneration and equity compensation.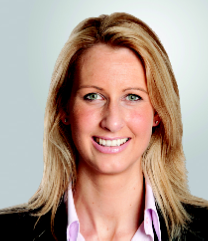 Jordan Boyle, Employment Lawyer, Dyhrberg Drayton
Jordan advises employers and employees on a range of employment law matters including personal grievances, Privacy Act requests, performance management, disciplinary and restructuring processes, and reviewing and drafting employment agreements and policies.
Candi Webb, Senior Payroll and Accounts Officer, Greater Wellington
Candi is Senior Payroll and Accounts Officer at Greater Wellington and has been involved in working through the selection process for a new payroll and ERP system and will be sharing her experiences in what you should be considering.
Bronwyn Heenan,
Senior Associate, SimpsonGrierson
Bronwyn is a senior associate in the firm's employment law group in the Wellington office. She has significant experience in all aspects of employment law with particular expertise in disciplinary and termination matters, change management processes, drafting employment agreements and policies, and the Holidays Act.
Kathryn Jackson, Executive Coach and Author, CareerBalance
Kathryn Jackson is an Executive Coach and business book author, specialising in working with managers and leaders to design and create personal career success – and helping them to understand how to support their team in achieving the same. Her latest book is about building resilience.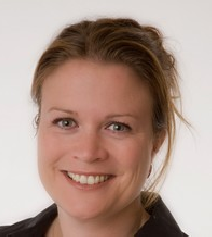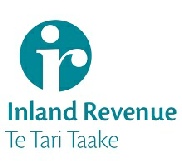 Ian Whitney
and Amy Loeb,
Inland Revenue
With tax changes g coming that every payroll professional in New Zealand needs to know, our session with Inland Revenue will take you through the changes and what they mean for your payroll processes.
Jaenine Badenhorst, Senior Solicitor, Rainey Collins
Jaenine is a Senior Solicitor who specialises in litigation and dispute resolution in a range of areas . She is well equipped to deal with a range of employment matters including; performance issues, misconduct, personal grievances, redundancy, discrimination and harassment.

Are you Humanforce ready?
Since 2002 TimeTarget's back office – the program installed on your computers desktop – has changed the businesses work, in over 20 countries.
Every day it solved rosters, time attendance & payroll problems for half a million people around the globe – it still does, incredibly well – but today, people want real-time visibility of their workforce and more agile, web based solutions – enter Humanforce:
Fully Web based including Biometrics

Mobile Apps iOS & Android

Engaged & empowered staff
Humanforce are our Silver Sponsor.
To find out more about what they do visit www.humanforce.com

We are delighted to announce TimeFiler as the Payroll Excellence Conference Platinum Sponsor for 2017 - supporting and helping bring the conference to you!
TimeFiler is a web application used to roster, plan leave and capture employee work records for hundreds of companies throughout New Zealand and Australia, integrated into payroll, HR and finance applications.
For more information make sure you visit www.timefiler.com
1.30
Tax Issues for payroll professionals
Inland Revenue present the tax changes that are coming that Payroll professionals will need to apply.
You'll also learn tax calculations and payroll issues for employees new to New Zealand or working overseas.
Presented by Rebecca Armour, KPMG and Ian Whitney, IRD
1.30
Using resilience to build capability and productivity
Working in payroll can be stressful and cause anxiety. Hear how you can build your own resilience and use this to enhance your what and how you deliver payroll deadlines.
Presented by Kathryn Jackson, Executive Coach, CareerBalance
11.00
Zero Hours & Casuals
What are the differences and provisions around zero hours and casuals? What must HR and payroll be aware of?
Presented by Jaenine Badenhorst, Rainey Collins
3.30
Using Payroll Metrics
How can payroll can use analytics and data to assist with workforce planning and company growth?
Presented by Ian Johnson, TimeFiler.
9.00
Parental Leave and the Holidays Act
Ensuring that you comply with the new regulations around Parental Leave and the Holidays Act can be difficult as they are confusing and complicated. This session will update you on recent changes and case law to ensure you are applying these correctly.
Presented by Jordan Riley and Matt Harrop Employment Lawyers, Dyhrberg Drayton and Simpson Grierson
2.30
Design Thinking and Action Planning
We finish the conference by taking you through how you can use Design Thinking principles to change how design and deliver your processes and an action planning session of what you'll take from the conference.
9.30
Becoming a Payroll Leader
You can demonstrate payroll leadership right from the start of your career. Anna Sefuiva's 30 year payroll career has taken her to an executive management role, and she will talk through how you can develop your payroll leadership skills.
Presented by Anna Sefuiva, Director HR Services, Auckland DHB
11.45
Implementing a new payroll system
When implementing a new system how do you make it a success? Come and hear what processes you can use for choosing software, conducting Risk Audits and processes to implement.
Presented by Candi Webb, Payroll Officer, Greater Wellngton
11.00
Best practise in your payroll systems and processes
Are you using your payroll system in the most effective way possible? Are your payroll processes best practise? If not, how could you improve them? Bobbie will share her experience from her payroll career.
Presented by Bobbie Hanlon, Payroll Manager, Sanford
4.15
Bonus & Rem-uneration issues
What case law and legislation do payroll need to know about bonuses and salaries?
Presented by Guido Ballara and Frances Lear, McBride Davenport James
11.45
Rem Trends & Strategy
Payroll and HR can take a leading role in a companies remuneration strategy. This session will cover the trends happening and real case studies of what organisationas are doing.
Guido Ballara,
Partner, McBride Davenport James
Guido Ballara is a Partner at McBride Davenport James. Guido has specialised in employment law throughout his career, and acts for corporate and individual clients across all areas of the subject. Guido has also worked as an in-house HR/legal advisor at a state sector client.
Frances Lear,
Senior Associate, McBride Davenport James
Frances Lear is a Senior Associate at McBride Davenport James with over 10 years' experience in employment law. She has acted for corporate clients and individual employees, having worked in private practice for a boutique employment law firm and a national commercial law firm, and been in-house counsel for two public sector organisations.
Bobbie Hanlon,
Payroll Manager,
Sanford
Bobbie Hanlon has extensive experience in Payroll with roles at Datacom, ManTrack, Tempus Fugit and the last 8 years leading a team with Downer NZ. She is now Payroll Manager at Sanford.
Bobbie believes the skills Payroll people bring to their organisations will be more recognised in future. The complexity of payroll legislation and the broad range of talents that payroll people need are growing year on year.

Networking over morning tea!
Kathryn Jackson from Careerbalance, shared how to build your resilience for dealing with HR and payroll challenges. Her new book is now available for purchase through Routledge.