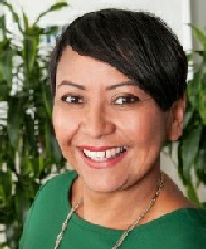 Troy Hammond, TalentArmy
Troy is the founder of Talent Army and you might know him from his cartoon avatar online. He is a lover of social and modern sourcing and is passionate about the industry as a whole and his part in this industry. He really digs sourcing and innovation in the recruitment industry to find talent, and you can usually find him in front of a macbook with headphones on listening to sweet sourcing beats entering search strings into LinkedIn, Facebook graph searching or scouring the web with x-ray sourcing to search the web for talent.

He loves social and is active on all mediums but mostly found on Twitter, Facebook and LinkedIn and is happy for you to connect with him on all platforms. Previous to Talent Army, Troy was with successful global start-up Vend as their global Talent and Innovation Manager where he helped Vend to grow headcount by 200%, develop innovative talent strategies, educate and train hiring managers and re-design their careers page. Previous to Vend, Troy was a highly successful agency recruiter including executive roles as Country Manager for leading recruitment agencies, one in particular he increased revenue by 280% in year one by teaching the team how to source for talent instead of interviewing available candidates. He has worked with many public and private organisations and assisted them acquire talent by designing and executing on modern recruitment strategies.

Over the last 7 years, Troy has worked hard to lift the profile for recruitment in New Zealand, he writes a highly followed blog, is a highly sought after key note speaker where he certainly speaks his mind and he also runs a Meetup (#WellyRecMeetup) for 100's of recruiters where he encourages them to get together, network and share ideas in order to lift the profile and integrity of the recruitment industry. The WellyRecMeetup has now grown from Wellington to Auckland, Christchurch, Melbourne, Sydney and Perth.
Lisa McCarthy,
HR Expert,
.adiact
Lisa is fascinated by the way leading edge organisations around the globe are able to achieve so much, with so little, so fast - and be a magnet for the very best and brightest talent.
This fascination has led her to work with organisations with between 15 and 2000 employees to help them become more innovative, resourceful, and adaptable. Her experience has shown her that the greatest gains come from focusing on three pillars - mindset shift, growing capability, and adjusting organisational design. Most importantly, she has discovered that the most significant and overlooked factor of these is "mindset". It is typically fear that holds people back from being curious, challenging the status quo, thinking and behaving expansively, experimenting, collaborating, and letting go of control - and it's this space that Lisa and her collaborators at adiact dive into boots and all. This explains her mantra which is "Provoke thought, inspire action - and release value from the inside-out."
Lisa created adiact to address these three pillars and feels privileged to collaborate with some of New Zealand's top Executive Coaches and Psychotherapists, CahootLearning, and the Stanford Center for Professional Development. Prior to creating adiact Lisa had a varied work history which included a stint as part of the Senior Leadership team for a bank, GM for a high growth business incubator, Marketing Manager for a finance company, business coach, and three businesses of her own. In 2000 Lisa completed a Master of Commerce Degree at the University of Otago which explored why people do and don't adopt new ideas and technologies.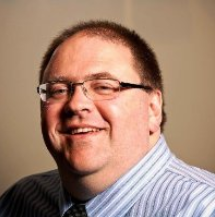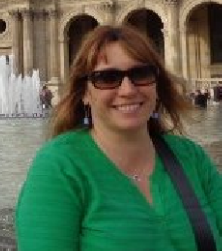 Back to conference details!
Download the full brochure