Workshop Details
Our Certificate in Recruitment and Talent Acquisition deals with the technical areas of recruitment - but the more challenging part can be dealing with the non technical bits!
How do you get difficult hiring managers onside? How do you juggle too many vacancies with not enough resource? How do you build your resilience so you can handle set backs? And are you up to date on employment legislation changes?
The Recruitment Master Class covers the areas that aren't regularly discussed. We want to give you the skills and knowledge to be an recruitment superstar!
Workshop Dates & Pricing
Wednesday 28 July - Auckland
Thursday 16 September - Wellington
Early Bird (4 weeks before): $395
Full price: $495
Register to attend
9am: Introductions and challenges brainstorm
9.30am: Developing Your Skills
How often do you get to focus on you? Right now, that's when! In this session you'll cover:
Ways to grow your skills on the job and new ideas for development

Making sure you get the most out of LinkedIn

New ways to manage your time when you've got vacancies, hiring managers and candidates all needing your attention and only so many hours in the day!

You might be responsible for your companies employment brand, but what about your own brand? How do you create a reputation that people trust?
11am: MORNING TEA
11.30am: Employment Law for Recruiters
There have been a number of recent employment legislation changes and cases that every recruiter should be aware of to make sure their companies recruitment process comply. This includes the new Privacy Act and privacy issues, offering employment and discrimination issues.
12.30pm: Dealing with difficult hiring managers
Yes we know they're out there lurking waiting when you least expect it. In this session you'll uncover the different types of difficult managers and learn some tools and techniques to turn them around and make them eat out of your hand (okay maybe not quite that far – but how to work with them effectively and get them engaged).
1.30pm: LUNCH and networking
2.30pm: Building your resilience at work
Another aspect of the pandemic has been the effect it's had on our resilience and ability to cope with pressure and changing situations. In this session you'll find out methods to build your personal resilience back up, deal with stress, set boundaries with unreasonable hiring managers and much more.
3.30pm: Overcoming recruitment challenges
The pandemic has caused some changes to recruiting. In this last session of the day you'll get to discuss some of the areas that may be causing you issues. Whether it's about how to take your employment brand to the next level, bringing candidates in on special VISA's, dealing with counter offers or ghosting, or even how to reject pushy candidates – find out how to deal with these effectively.
4.45pm: Action planning session - you'll now work through what actions you can take from the workshop.
5pm FINISH
Nikki Peck has over 20 years of generalist HR experience working in diverse sectors such as health, engineering, utilities, retail and not-for-profit. She has a focus on finding useful and practical solutions to problems. She always receives fantastic feedback from attendees for making any workshop she runs interesting, entertaining and extremely useful - sharing practical real life examples and answering curly questions.
Angela Evans has wide commercial and litigation experience as well as general employment and commercial law issues. This gives her a broad perspective on how employment law fits with the wider commercial issues facing an organisation. Angela has presented regularly at our Payroll Game Changer and HR Advisors Conferences - and always receives outstanding ratings on the usefulness of her sessions. She is the Employment Law Partner at BE Employment Law.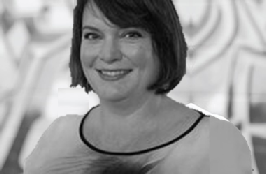 Tash Pieterse is a People Consultant and an internationally certified Life & Mindset Coach. Tash shares her learnings from her journey of navigating corporate life, dealing with deep-rooted stress issues, finding purpose in her work, discovering her truth and sharing that with the world. She is passionate about people living a life they love. She brings her philosophy into the HR work she does to help employers create workplaces where their people can truly thrive and be resilient to change.

What people say about our training:
"For me the whole day was useful to embed my knowledge – it was an excellent course."
"The workshop altogether was great! Nikki has been an absolute star of a facilitator and Angela and Jessica who came to speak were awesome as well. Altogether a very beneficial and good quality training day! Out of tons of workshops and trainings that I have attended in the past 10+ years, this was definitely one of the higher rated ones for me "
"The seminar was interactive and although professional, was still quite a relaxed environment. The Elephant team really know their stuff and are happy to answer every little niggling question I had during the breaks."
"I enjoyed the real life examples of what could happen, the different ways people can react and strategies to work with that".
"Great case studies. The presenters were willing to answer questions and give examples. They involved the group and kept everyone on course."
You may also be interested in:
Kate James has extensive experience in Talent Acquisition and Recruitment including roles at TradeMe, Warehouse Group, Auckland Council and Air New Zealand. She is now heading up the OD function at Coca-Cola. She passionately believes that successful, engaging employee experience begins with the ability to identify and bring together critical talent, business, and purpose. Underpinned by an inclusive culture, a robust people strategy enables great employee experiences, which in turn result in great customer experiences.
Workshop Dates & Pricing
Wednesday 28 July - Auckland
Thursday 16 September - Wellington
Early Bird (4 weeks before): $395
Full price: $495
Register to attend