Refresh HR Webinar:
Developing your Employee Experience Strategy
Our Refresh HR webinars are around 45 minutes and focus on practical examples and case law of how each topic works in real life.
Once you purchase we will send you through a link to the recording of the webinar and a copy of the slides.
Developing your Employee Experience Strategy
In the last few years, many organisations have established an Employee Experience (or People Experience) team and have put EX or PX into their company. Employee Experience is broader than HR and can add real value to your business.
The webinar covers:
What is employee experience and how is it different to Human Resources?

What are the benefits of focusing on employee experience?

Different tools and techniques to use to develop your employee experience strategy including design thinking, journey mapping, Voice of the Employee and more.

A case study of a real company and how they have developed their approach, and what factors they have included
If you've been looking for ideas on how to introduce Employee Experience into your company, this webinar is for you!
See all webinars
Purchase - NZ
Purchase - UK
Purchase - USD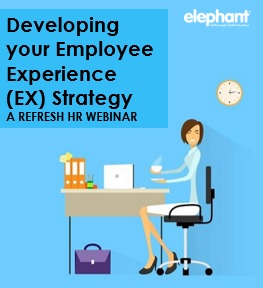 Auckland | London | San Francisco