Refresh HR Webinar:
HR Communication
Plans and Strategies
Our Refresh HR webinars are around 45 minutes and focus on practical examples and case law of how each topic works in real life.
Once you purchase we will send you through a link to the recording of the webinar and a copy of the slides.
Clever Communication
Being effective at planning and delivering communications, can be the difference between your managers being engaged with HR, and not wanting to listen! If you're looking for some practical ideas on how you can improve your communications, this webinar is for you.
The webinar covers:
The steps to thinking through how you communicate an HR initiative or project

An easy to use model to understand the 4 main communication styles - both for yourself and your managers!

Different ways to adapt your written and verbal communications to the different styles

How to write effective information to appeal to all your team
See all webinars
Elephant News
Our newsletter is loved because we pack it with case law, quizzes & tips - but not too much. To get a copy
each week click here.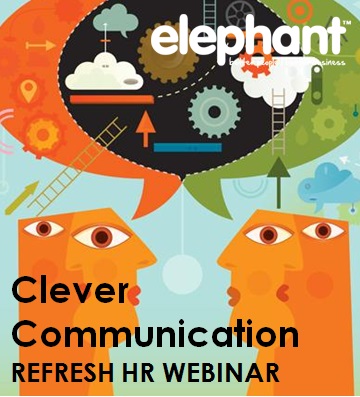 Purchase - NZ
Purchase - UK
Purchase - USD