The bite sized guide to presentations, workshops and Learning & Development
Help! I'm responsible for presenting seminars or designing training…
…what do I do next?
Training Bites covers every aspect of running presentations and training including:
• How adults learn
• Doing a training needs analysis
• Running great presentations or seminars (including the slides!)
• Designing e-learning
• Developing and facilitating workshops
• Organising conferences
• Writing L&D strategic plans & more…
Training Bites is for anyone who has to present at meetings or seminars, run training or is responsible for L&D programmes.
ANGELA ATKINS is an experienced Instructional Designer, Presenter, Facilitator and L&D Manager. She's also the best selling author of Management Bites & Employment Bites. In this book she shares real examples of what to do and what not to do to make your training exciting, engaging and effective!
Buy a hard copy
Kindle edition
Read Angela's blog
Elephant News
Our newsletter is loved because we pack it with case law, quizzes & tips - but not too much.
To get a copy each month click here.
Postal Address:
PO Box 5723, Wellesley Street, Auckland 1141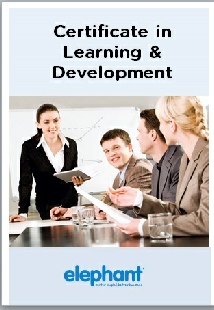 Certificate in Learning & Development
This 12 to 18 month Learning and Development Qualification is practical and on the job.
Find out more
Association of People Professionals
APPNZ is the professional association for those working in HR, Learning & Development, Payroll & Recruitment.
Find out more