The bite sized guide to presentations, workshops and Learning & Development
Help! I'm responsible for presenting seminars or designing training…
…what do I do next?
Training Bites covers every aspect of running presentations and training including:
• How adults learn
• Doing a training needs analysis
• Running great presentations or seminars (including the slides!)
• Designing e-learning
• Developing and facilitating workshops
• Organising conferences
• Writing L&D strategic plans & more…
Training Bites is for anyone who has to present at meetings or seminars, run training or is responsible for L&D programmes.
ANGELA ATKINS is an experienced Instructional Designer, Presenter, Facilitator and L&D Manager. She's also the best selling author of Management Bites & Employment Bites. In this book she shares real examples of what to do and what not to do to make your training exciting, engaging and effective!
Buy a hard copy - NZ
Kindle edition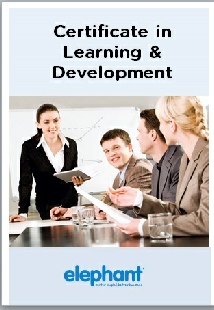 Certificate in Learning & Development
This 12 to 18 month Learning and Development Qualification is practical and on the job.
Find out more

Auckland | London | San Francisco

Elephant News
Our newsletter is loved because we pack it with case law, quizzes & tips - but not too much.
Management Bites
Off the shelf workshops and videos based on the bestselling book. Buy & run yourself, or hire one of our team.
Buy a copy - all other countries
Please note: We sell this book through lulu.com. Just click on the flag icon near the top right to change store and select your country.