Conference Agenda: Day 1
9am start
9.15 - 10.30am: Your Payroll Career. Our speakers will talk about:
What's happening in the

payroll job market?

How can you get the person you need in your team?

What skills does a great payroll person have?

What are the new career paths?

What qualifications & training are available to grow your career?
Morning tea 10.45 - 11.15am
11.15 - 11.30am: Using technology to work smarter: In this session Meredith Crone from TimeFiler will share ideas on how using technology can manage the pre payroll process to allow payroll to be more proactive and productive.
11.30 - 12.15pm: Centralised vs decentralised payroll - what you need to know and a real case study if you're considering changing your model.
12.15 - 12.45pm: Considering a new payroll system? What do you need to know and what questions should you ask? What's new in the market?
Lunch 12.45 - 1.30pm
1.30 - 3pm: You can now choose between these two workshops:
A. Having Performance conversations - new ways to discuss issues with your team that doesn't result in tears!
B. Clever Communication - ever wondered why some people seem to be on a different planet? This session will explain why and give you new ways to communicate with all personality types!
Afternoon tea 3 -3.30pm
3.30 - 5pm: You can now choose between these two workshops:
C. Leading a Payroll function - tools and techniques to use to lead your team and function to success.
D: Clever Communication - a repeat if you missed out after lunch!
5pm - Drinks and nibbles!
7pm - end of day 1.
Conference Agenda: Day 2
9am start
9am -10.30am: Q&A session #1. This was so popular at the conference last year, we're doing 2 sessions! You'll be able to grill a panel of experts on all your curly Holidays Act questions! Our panel include Gillian Service from Minter Ellison, Alan Reid, Labour Inspector, MBIE and Ruth Moody, Payroll Manager at Harvey Norman.
Morning tea 10.30 - 11am
11- 12.30pm: Q&A session #2. This time it's about the ERA, redundancy & termination payments and tax issues. Our panel includes Catriona Knapp from Staples Rodway, Meredith Crone from TimeFlier and Janine Cooksley from Westpac.
Lunch 12.30 - 1.15pm
1.15pm - 2pm: Workday it's here but what does it mean for payroll?
2pm - 2.45pm: Setting KPI's for yourself and your team. We'll explore what KPI's are being used to measure the effectiveness of yourself and your team in our case study company.
Afternoon tea 2.45 -3pm
3pm: Compliance, Compliance , Compliance. How you can ensure your payroll meets internal and external audits.
3.30pm - 4.30pm: Where is the future of work heading? To finish we'll look at what's changing about workplaces with some amazing stories from around the world.
4.30pm - Conference Ends
What was covered in 2016
We all know that paying people on time and accurately is the key to delivering payroll, but payroll can be about so much more than that! The Payroll Game Changer is for anyone who would like to develop their payroll skills, change the game in how they add value to their company and grow their career.
In 2016 we looked at the changes we are seeing in payroll as a result of the introduction of workday, smaller companies being bought by large international organisations, the threat of outsourcing still looming and the greater need for compliance. Payroll will be held even more accountable, so if you want to look at how you be a game changing and deliver more, these are the thing you'll need to consider!
Bobbie Hanlon, Payroll Manager, Sanford
Bobbie has extensive experience in Payroll with roles at Datacom, ManTrack, Tempus Fugit and the last 8 years with Downer NZ. She has recently moved to being Payroll Manager at Sanford.
She is going to talk what you need to know about centralising vs decentralising your payroll function!
Anna Sefuiva, Payroll Consultant, Fletcher Building
Anna's payroll career includes roles as Senior HR Manager, Workforce Solutions at IAG where she led high performing HR teams who delivered successful strategic HR initiatives and high levels of operational excellence, Finserv and Fletcher Building. Anna has helped organise the Payroll Game Changer!
Lydia Baines, HR Systems and Payroll Manager,
Turners & Growers
Lydia's payroll career has taken her through a number of different industries including roles at AsureQuality, Carter Holt Harvey and Bunnings. She has been with Turners & Growers for the last year and will be speaking on how to set KPI's for your payroll team.
Bineeta Nand, Risk Compliance, KPMG
Bineeta is a Director in KPMGs Risk Consulting team. She has over 13 years experience with KPMG and specialises in internal auditing, risk management and contract compliance services. Bineeta manages a number of major outsourced and co-sourced internal audit contracts, and interacts with Boards, Audit Committees and senior management teams.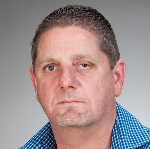 Michael Ross, Manager Payroll & HR Technology, Victoria University of Wellington
Michael's payroll career has taken him through roles with Telstra Corporation, ANZ (where he was part of the team transitioning payroll to Melbourne and then to Wellington) and currently Victoria University of Wellington. Michael will be part of our day 1 panel talking about payroll career paths & development.
Catriona Knapp, Associate Director, Staples Rodway
Catriona has been a specialist presenter for the NZ Governments Enterprise Training Programme for SME's, has facilitated workshops for the Chartered Accountants Australia and New Zealand Institute (CAANZ) for many years and has also had several years' experience as a lecturer for the University of Auckland. She thrives on assisting non accountants to better understand the numbers and how they can use this information to improve business performance.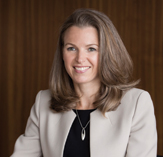 Gillian Service, Partner,
Minter Ellison Rudd Watts
Gillian is an internationally recognised employment law specialist, with significant experience practicing in top tier law firms in Scotland, England and New Zealand. She is experienced in all types of employment law and leads the Auckland practice. Gillian will be on our Auckland panel along with Catriona.
Meredith Crone, BDM, TimeFiler
Meredith has been involved in the software industry for over 15 years with Payroll, eRecruitment and specialist Time and Attendance software. She's worked in account Management to Business Development and has been lucky enough to work within the Australasia and UK markets gaining insight and experience in a wide corporate market.
Angela Cameron,
Managing Director, Consult Recruitment
Angela spoke at the Payroll Game Changer in 2015 and is back for 2016! Angela is a Chartered Accountant but found that recruitment was her passion. When she started Consult, her focus was simple: It's about personal relationships: connecting great people with great people. She will talk about what's happening in the payroll market and how to find the best person.
Fraser Atkins,
The Association of People Professionals
Fraser has a background in IT, accounting and HR and is the CEO of Elephant as well as being a Trustee of the Association of People Professionals (appnz.org.nz) - who are working to gain recognition for HR, Payroll, L&D and the Talent industries. Fraser will be joining our panel to talk about how we can better develop payroll careers and recognition of the industry in NZ.
Teuila Clifford,
Payroll Manager, Fletcher Building
Teuila started her payroll career as Business Solutions Manager with Datacom for 10 years before moving to Auckland Council, first as Payroll Systems Manager and then Payroll Manager. She was with Auckland Council during the super city merger! She is now Payroll Manager at Fletcher Building and will talk about Workday and the impact this will have on payroll.
Ruth Moody,
Payroll Manager, Harvey Norman
Ruth has worked in both inhouse and payroll consultancy starting her career as a Payroll & HR Admin at JackLinks and Payroll Manager at KeyLink Payroll Services before moving to her current role. She'll be joining our Q&A Panel!
Janine Cooksley,
Senior Manager HR services, Westpac
Janine has an extensive career in Payroll having worked at both Carter Holt Harvey and at Westpac.
She spoke on our Q&A panel last year and deftly handed a number of curly and bizarre payroll questions from attendees - and we're delighted will be part of our panel again this year!
Alan Reid, Labour Inspector,
Ministry of Business, Innovation and Employment
Alan Reid, Labour Inspector for MBIE will also be joining our Q&A Panel on the Holidays Act.
Sign up to keep up to date on payroll events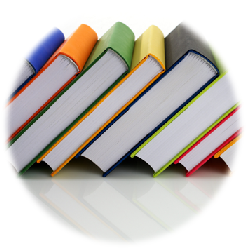 Check out the 2018 conference!
Elephant News
Our newsletter is loved because we pack it with case law, quizzes & tips - but not too much.
To get a copy each month click here.
Read about the PayrollGC 2015
Read about the PayrollGC 2017
Postal Address:
PO Box 5723, Wellesley Street, Auckland 1141